For once the weather gods were kind to those that turned out for the County Cross Country Championships at Sandwell Valley. Despite some very black clouds and perhaps a few spots of rain it was dry, not too cold and not too windy. The next of the current series of torrential downpours waited until an hour or so after the final race.
The course wasn't quite so kind. Almost inevitably, given recent weather, there was a lot of soft and muddy ground on the course. It's a sort of split level course with flatish loops on three different levels. As soon as the runners reached the highest level they immediately descended most of the way back down and then climbed straight back up to the top. The amount of climbing and ground conditions meant that it was harder going than any of the previous races this season, as judged by speed per mile (pretty close with Leamington).
Newcastle did well to turn out teams in the majority of the 12 team categories. Team of the day was the Under 17 Women's team, Rebecca Twardochleb, Sophie Goodfellow and Shannon McCue, supported by Gabby Trotman, who beat Cannock & Stafford Ac to win their category.
The Under 15 Boy's team, Jordan Nixon, Jacob Droogmans and Lewis Nagington were third. The Under 13 girls, Misha Twardochleb, Scarlett Cotton and Abigail McHugh just missed out on third.
There's a more detailed report on the junior results in the juniors section of the website here.
Individually there medals for Rebecca Twardochleb, 2nd Under 17 Woman, and James Fradley 3rd Under 17 Man. Near misses for Jordan Nixon in the Under 15 boys and Tim Twentyman in the Veteran Men, both 4th.
The Senior Women's race was won by Lucy Holt from Stoke AC and Stoke AC also took the team prize. Newcastle's women's team was led by Michelle Buckle in 16th, followed by Hannah Jones, Rachel Wakefield and Susan Twardochleb, they were closely followed by Amy Whitehurst then Lorraine Droogmans.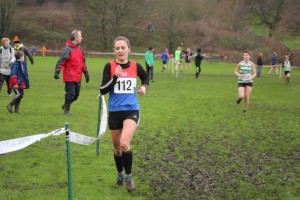 It was a similar story in the men's race with Alex Brecker winning the individual race for Stoke AC and Stoke also taking the team prize. For Newcastle Steve Ratcliffe continued his excellent season with 13th place. Tim Twentyman was next counter in 20th followed by Martin Bailey in 56th. The team was completed by Neil Gerrity, John Alcock and Mark Cotton. Paul Wakefield, and Nigel Symms made up 5th and 6th counters for a a verteran's men's team, who weren't many points off third place.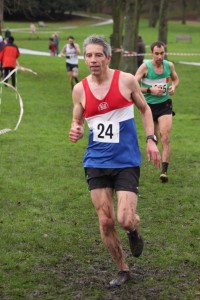 Charli Weller's post race treats were missed, as of course was Charli herself.  It wasn't all bad news as the club tent was pitched more or less next to a burger van.
Last XC race of the season for some, potentially four left for others, then we'll all be able to fly along on nice firm roads.
(Runners still needed for men's team in the Birmingham League next weekend.)