We had 11 of our juniors representing Staffordshire Schools at Saturdays David Sunderland Inter County Championships held at a wet and muddy Winsford. Our juniors had been selected to represent Staffordshire Schools against the top athletes from Cheshire, Shropshire, Merseyside, Cumbria, Surrey, West Midlands, Warwickshire and Hereford & Worcester.
Grace Egan gained her first county vest in the Minor Girls (Year 7) race, which was run over 1 large lap ~2km. Grace finished 115th position in a time of 10:56, was the 14th Staffordshire runner and helped the team finish 5th.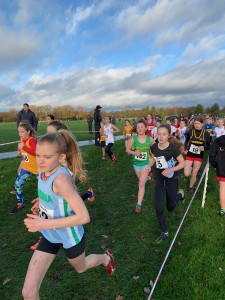 In the Minor Boys (Year 7) race Daniel Jones gained his first county vest, racing again over 1 large lap ~2km. Daniel finished 100th in a time of 9:12 and was the 11th Staffordshire runner and helped the team finish in 6th.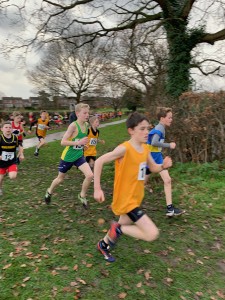 In the Junior Girls Race (Years 8 & 9) Lucy Brownsword competed once again for the county, this time running 1 small and 1 large lap ~3500m. Lucy finished in 84th position in a time of 16:35 and was the 10th Staffordshire runner. The Staffs team finished in 7th.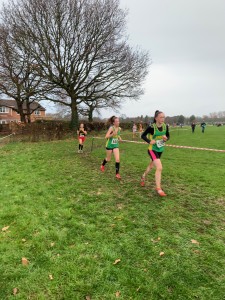 In the Junior Boys Race (Years 8 & 9) we had two competitors, with Tom Barnett and Charlie Ranford both earning their county vests over 2 large laps ~4km. After a really close race Charlie just pipped Tom at the finish, with Charlie finishing in 80th and Tom finishing in 81st, both recorded the same time of 17:12. They were the 9th and 10th Staffordshire runners and the team finished in 6th place.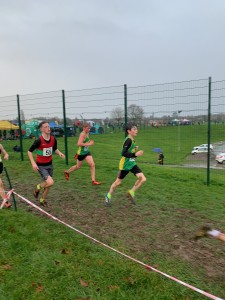 In the Intermediate Girls race (years 10 & 11) we had five competitors, with Poppy Ranford and Lily Stevens both gaining their first Staffs county vests. After some really close racing, Nadine Tomkinson was 21st (17:50), Misha Twardochleb was 43rd (18:46), Scarlett Cotton was 45th (18:47), Poppy Ranford was 50th (18:58), and Lily Stevens was 71st (20:40) – Nadine was 4th, Misha was 8th, Scarlett was 9th, Poppy was 10th and Lily was 11th Staffordshire runners. The Staffordshire Intermediate Girls team were the winners on the day.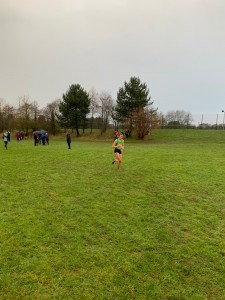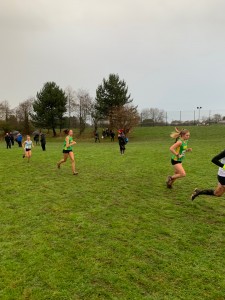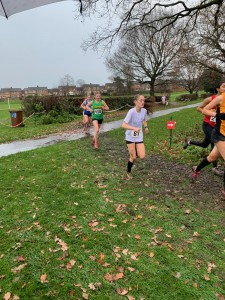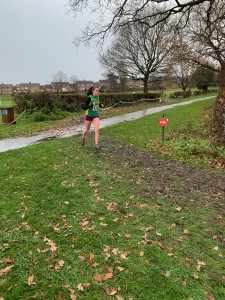 In the Intermediate Boys Race (Years 10 & 11) Elliot Smith gained another representative county honour. Elliot ran strongly over the 1 small and 2 large laps ~5.5km to finish in 49th (22:19) and was the 2nd Staffordshire runner. The team finished in 7th.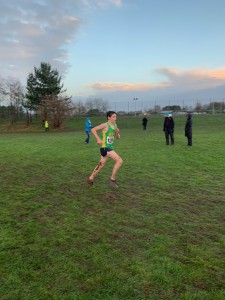 Congratulations from all at the club to all of our juniors who represented the county at this race and also to all our juniors coaching team, 11 county vests is the highest number we've had for many years!