Our juniors travelled to London at the weekend to compete in the English National Cross Country Championships held over the tough Parliament Hill course. There were 2783 juniors from all corners of England competing in the races that our athletes took part in and we were represented in all the races from U/13 to U/20. The races at this level are extremely competitive with several athletes finishing per second, especially in the shorter races/younger age groups.
First race of the day was the U/17 Women and Alex Oakley was our sole representative racing over the undulating 5km course. Alex finished in 229th position in 24.36.
Next up were Elliot Smith and Louis Wakefield racing over 4.5km in the U/15 Boys Race. Renewing their club rivalry it was Louis who was our first finisher this time, having got out the fastest at the start, to finish in 252nd (18.25) with Elliot finishing just 30 seconds behind in 318th (18.55).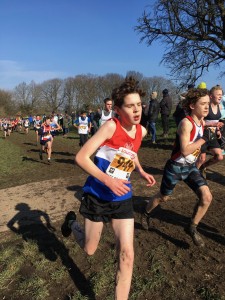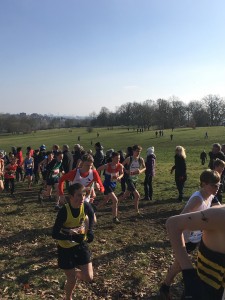 The U/13 Girls race was next, with Lucy Brownsword, Mathilde and Beatrice Wakefield racing over 3km. Our first finisher was Beatrice in 380th (16.16), with sister Mathilde (416th and 17.08) just pipping Lucy who finished 8 seconds behind (17.16) in 426th.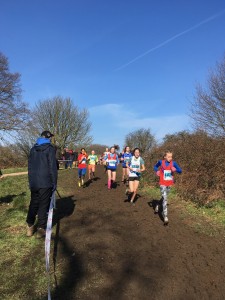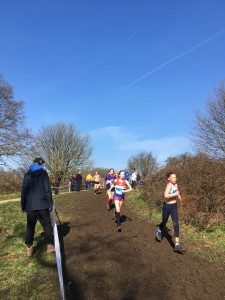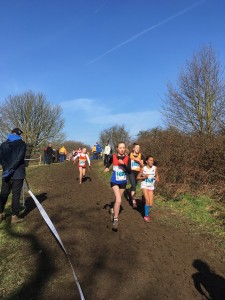 Our U/17 Men were next with Jacob Droogmans and Lewis Nagington racing over 6km. Finishing in 89th position (22.03) Lewis was just 7 places behind his position last year despite moving up an age group. Jacob also improved on his position last year despite a larger field to finish in 198th (23.29).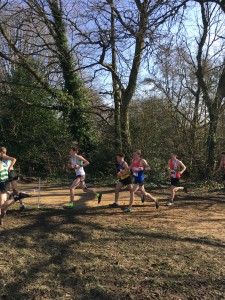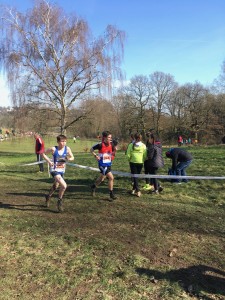 Next up was Charlie Ranford in the U/13 Boys race. Charlie was competing in his first National Cross Country and ran strongly once again, moving through the field to finish in 430th position.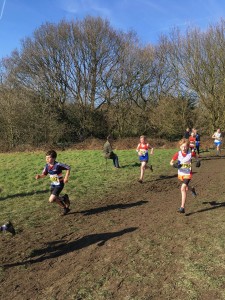 The six race of the day was the U/15 Girls race over 4km and we had a team consisting of Poppy Ranford, Misha Twardochleb, Scarlett Cotton and Nadine Tomkinson. On this occasion our first finisher was Nadine in 204th position (17.23), next just 28 seconds later was Misha in 264th (17.51), followed by Scarlett just 25 seconds later in 320th (18.16). Poppy was our final counter in 405th (19.37) to bring our girls home in a fine team 43rd position.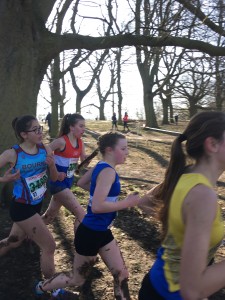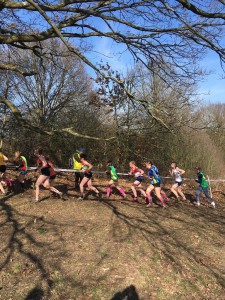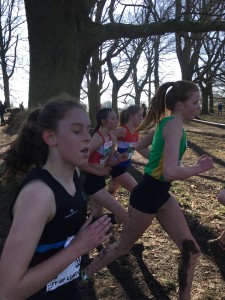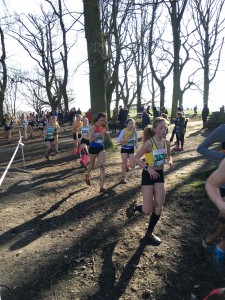 The last race for our athletes was the Junior Women's race held over a long 6km (following the leaders going the wrong way). Sophie Goodfellow was our first finisher in 85th (30.17) an improvement of 33 places on last year whilst first year U/20 Grace Ranford finished in the top 100 with another well paced run, finishing in 98th (30.55) an improvement of 82 places despite moving up age groups.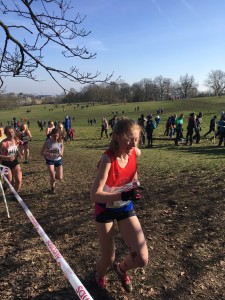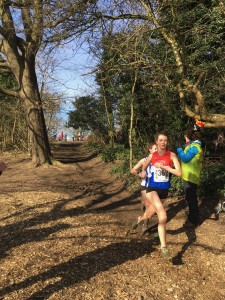 Congratulations to all our juniors who took part in the National Championships, a great learning experience and chance to race against the very best in the country. Thanks also to all the family,supporters and coaches who gave our athletes such great encouragement over the weekend and around the course.
Full Results can be found HERE