The club were delighted to have 8 of our young athletes selected to represent Staffordshire Schools at this years English Schools Cross Country Championships, which were held at Sefton Park, Liverpool on Saturday 14th March. The Championships are the highlight of the schools cross country calendar, with only the top eight selected from each county, so even gaining selection is a major achievement for any young athlete. All of our athletes gained their selection having competed at the Staffordshire Schools County Championships in February.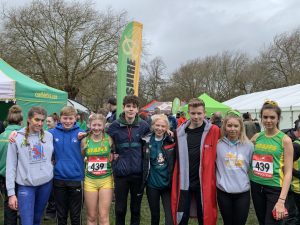 In the Junior Boys 4.4km Race Charlie Ranford made his first appearance at an ES Championships. Charlie was little under the weather on the day but showed what great strides he has taken this year to finish in a very respectable 334th position (18:49).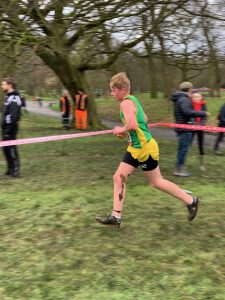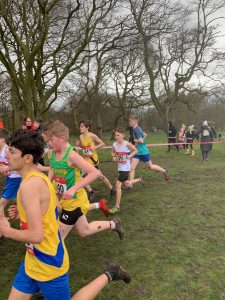 In the Inter Girls Race Poppy Ranford made her ES debut over the gently undulating parkland 3.7km loop and ran strongly throughout to finish in 312th position (15:41), just missing the Staffs team count but doing herself proud in her first Championship experience.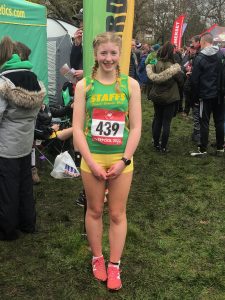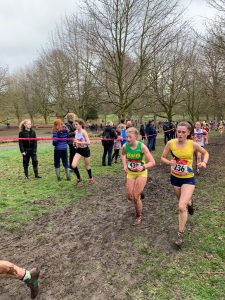 In the Senior Girls Championship race we had 4 athletes (half of the Staffs team!). Making her long awaited ES debut was Scarlett Cotton and she was joined by Misha Twardochleb in her 3rd, Nadine Tomkinson in her 3rd consecutive, and Elizabeth Clarkson in her 4th consecutive (and final) ES Championships. Racing over the same 4.4km course as the junior boys had earlier first back and 2nd Staffs Counter was Lizzie in 127th position (18:29), closely followed by Nadine in 146th (18:47 and 3rd counter), Scarlett was next in 222nd (20:05) with Misha just 10 seconds behind in 229th (20:15). All four athletes were part of the scoring team that brought Staffordshire home in 31st place.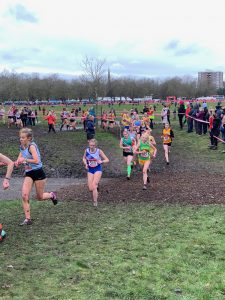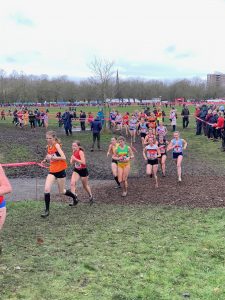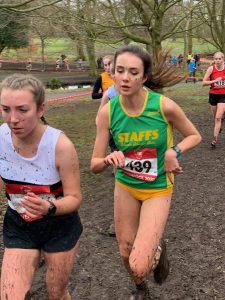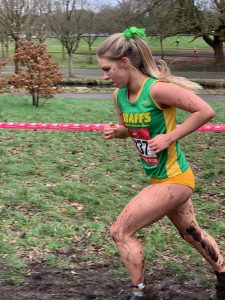 In the Senior Boys Race we had Elliot Smith in his 2nd and Lewis Nagington in his 4th consecutive (and final) ES Championships. Racing over 6.7km Lewis and Elliot repeated their performances from the Staffs Championships to finish as first Staffs and Second finishers respectively. Lewis signed off his ES record in a fine 74th position (22:52) whilst Elliot was rewarded for his great season with 170th (23:53) despite it being his first year in the age group.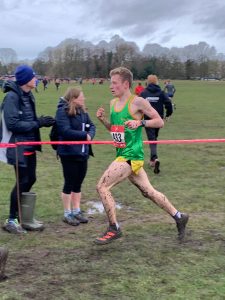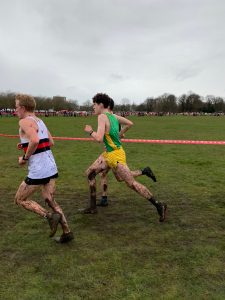 Congratulations to all our 8 athletes who represented Staffordshire at the English Schools Championships – another fantastic year for all our juniors!