Five Juniors were selected to represent Staffordshire AAA's and took part in this years Inter-Counties Cross Country Championships, held on the 'undulating' Cofton Park, Birmingham course.
Again this is a massive event with the very best from the whole of the UK competing for their county.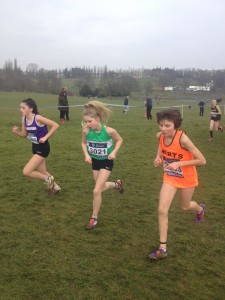 Misha Twardochleb had her first taste of Inter-counties competition in the U/13 Girls ~3km Race. Misha ran well over the testing course, running strongly throughout to finish in 245th position, whilst helping the Staffordshire team to 23rd position overall.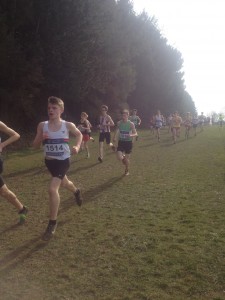 In the Under 15 Boys Race Jordan Nixon was selected following his 4th place at the county championships held in January. This was Jordan's third consecutive year competing in these championships. Held over ~4.5km the race took in one of the Hilly laps and one of the Flatter laps. Jordan finished in 222nd position from 305 finishers and helped Staffordshire to 33rd place in the team competition.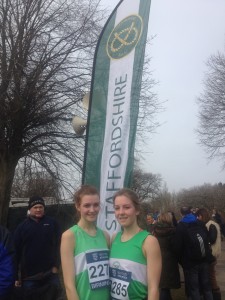 We had two competitors in the U/17 Womens race, with Rebecca Twardochleb and Sophie Goodfellow chosen to compete following their 2nd and 6th place finishes at the counties. Setting off from first and fourth (respectively) in the pen both Becky and Sophie started well making the most of the fast downhill start before relaxing up the big climb. Becky finished in a fine 68th position whilst Sophie again passed runners throughout the race finishing in 147th (as Staffordshire's number 1 and 2 U/17 women) and they led their team to 28th overall. This was Becky's second appearance at these championships and Sophie's Fourth.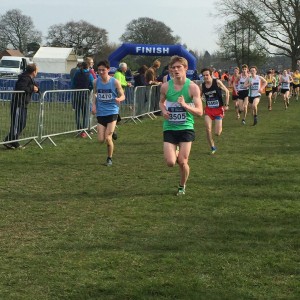 In the U/17 Mens Race James Fradley returned from recent illness to compete. James started well and continued looking strong throughout the testing ~6km race to finish as first Staffordshire finisher in an excellent 23rd position. James led the Staffordshire team home in 14th position overall. This was James' sixth time competing at these Championships and his best position so far!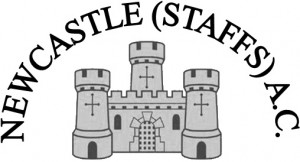 Congratulations to all five of these athletes and to ALL our other juniors who have competed for the club over this years Cross Country Season. Thanks also to all the parents who have transported people to and from the events this season or helped with the Club Tent and especially to our hard working juniors endurance coaches, Malcolm, Wendy, Julia and Martin and to Julia again for all her work as Team Manager.