There was a new race on the fixture list which was held today for juniors in the U/15 and U/17 age groups, before the senior relays at Sutton Park, a 5Km Road Race with individual area medals up for grabs. We took 7 athletes to compete, with Misha Twardochleb, Elizabeth Clarkson and Scarlett Cotton in the U/15 girls category, Lewis Nagington in the U/15 Boys, Alex Oakley and Grace Ranford in the U/17 Women and Jacob Droogmans in the U/17 Men. The event was held as one race and the runners enjoyed sunshine and warm spring temperatures as they raced against athletes from across the region on the undulating park circuit.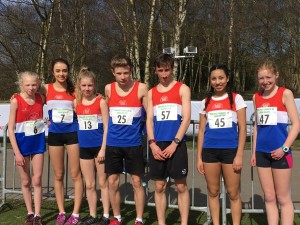 Our first finisher was Jacob who ran the 5km in 17.14 and he finished as 3rd in the U/17 Men. Next in was Lewis who ran 17.55, finishing in 3rd in the U/15 Boys race. Misha was next in 20.18, finishing just outside the medals with 4th position in the U/15 Girls. Grace continued her fine form finishing in 8th U/17 Woman with a time of 21.03, with Lizzie Clarkson finishing as 6th U/15 in 21.53 and U/17 Alex not far behind in 10th in a time of 22.13. Our final finisher was Scarlett who finished in 9th in the U/15 Girls in 22.56.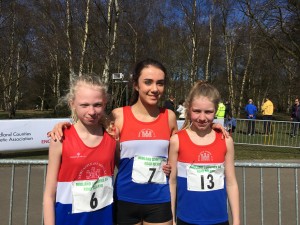 Congratulations to all our athletes and especially to Jacob and Lewis on winning their respective Bronze Midlands Area Medals!