On Saturday 28th January 17 of our Junior Athletes travelled the short distance to Prestwold Hall, Loughborough to compete against the best athletes from the Midlands at the Area Cross Country Championships. Counties represented were Avon, Derbyshire, Herefordshire, Gloucestershire, Leicestershire, Lincolnshire, Northamptonshire, Nottinghamshire, Shropshire, Staffordshire, Warwickshire and Worcestershire. Held at the same venue as last year, the courses had a mixture of underfoot conditions throughout the different loops making up the days races.
In the 3km U/13 Boys race Louis Wakefield competed in his first Midlands Cross Country Championships, the race was over 1 small lap and Louis beat several of his local rivals whilst finishing in 51st position.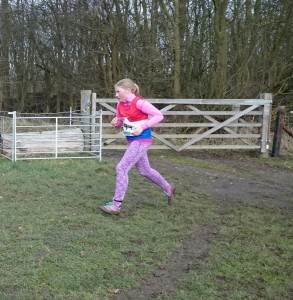 In the U/13 Girls Race (also over 3km) we had three competitors, all racing at this level for the very first time. Our first finisher was Beatrice Wakefield in 90th, with sister, Mathilde Wakefield (98th) and Poppy Ranford (100th) close behind.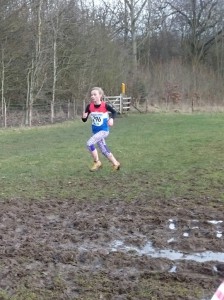 In the U/15 Girls race (4km) Misha Twardochleb was once more our first runner home in 37th place, Elizabeth Clarkson was next in 45th, with Charlotte Moore, returning after illness finishing in 67th and Scarlett Cotton completing the team in 83rd position. Zara Hadden also competed in her first race for the club finishing in 94th position.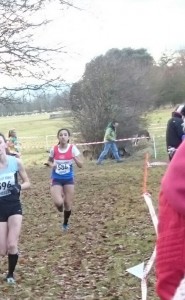 In the U/15 Boys race Lewis Nagington had a strong run moving through the field throughout, finishing in 15th position. Our other competitor was Thomas Wood who's training is starting to really pay off as he again ran a controlled race finishing in 78th position.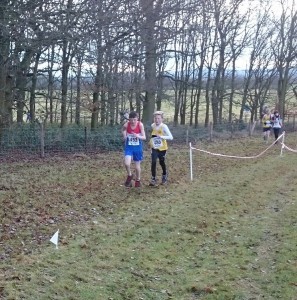 In the U/17 Boys Race, held over 6km, we had three runners all in the first year of the age group. First in was Jacob Droogmans in 32nd position, with team mate Jordan Nixon in 40th and Callum Mitchell, making his debut at this level, finishing in 65th position.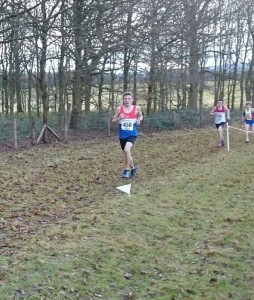 The U/17 Women and U/20 Women had a combined race over 5km. In the U/17 Women bottom of the age groupers Alex Oakley and Grace Ranford both ran well over the now increasingly muddy course. Alex finished in 42nd and Grace in 47th position. In the U/20's section of the race Tasha Stone competed for the club for the first time finishing in a fine 15th position, Well done and welcome to the club Tasha.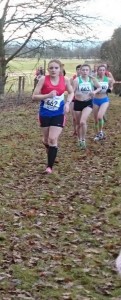 Great to see so many of the Juniors compete at this level. We were unfortunate to lose some athletes in the days prior, who missed the championships through illness but we needed 4 in each age group to complete teams and our only complete team was in the U/15 Girls race where the team finished with a very creditable 232pts (position tbc). Congratulations to all our junior athletes who represented the club at these Championships and you should all be looking forward to racing well in the Staffordshire/Cheshire Schools Trials next weekend. Thank you to Rachel Wakefield for the photos.