Saturday 6th April saw our U/17 junior athletes racing at Sutton Park once again, this time in the National 5km Road Championships.
Conditions for fast times weren't as favourable as two weeks previously and despite the small fields our athletes performed at the very highest level!
In the U/17 Women's Race our athletes finished in 2nd, 3rd 4th and 5th to comprehensively claim the National team title, with Elizabeth Clarkson claiming Silver with 19:50, Nadine Tomkinson claiming Bronze in 20:27, Misha Twardochleb was 4th in 21:23 and Scarlett Cotton was 5th in 22:39. Congratulations to Lizzie, Nadine, Misha and Scarlett – fantastic performances after a very long season and a well deserved National Individual Medals and Team Title!
In the U/17 mens Race unfortunately both Lewis Nagington and Elliot Smith were feeling ill on the day, with Lewis finishing in 8th in 17:10 and Elliot finished 19th in 23:11.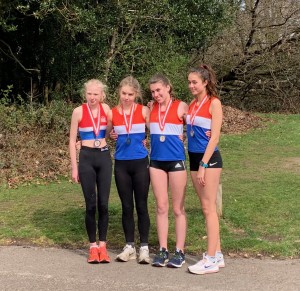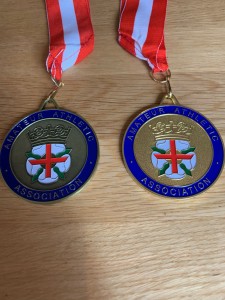 Congratulations to all our juniors for another fantastic season of competition and good luck to you all over the summer Track and Field Competitions.