Northwood Stadium hosted this years Staffordshire Schools Track & Field Championships and several of our juniors were in attendance representing their respective districts, hoping to claim county medals and get into the top two places for selection in the Staffordshire team for next weekends Inter County Championship, the Mason Trophy, which is held at the Alexandra Stadium, Birmingham.
In the Inter Girls (yrs 10/11) 300m Hurdles and 1500m Steeplechase we had Scarlett Cotton. Competing first in the 300m Hurdles Scarlett finished in 3rd position in 55.3 seconds. She then competed in her very first 1500m Steeplechase, winning and becoming county champion in a time of 6.37.9 mins. Congratulations Scarlett on your victory and first Staffs selection.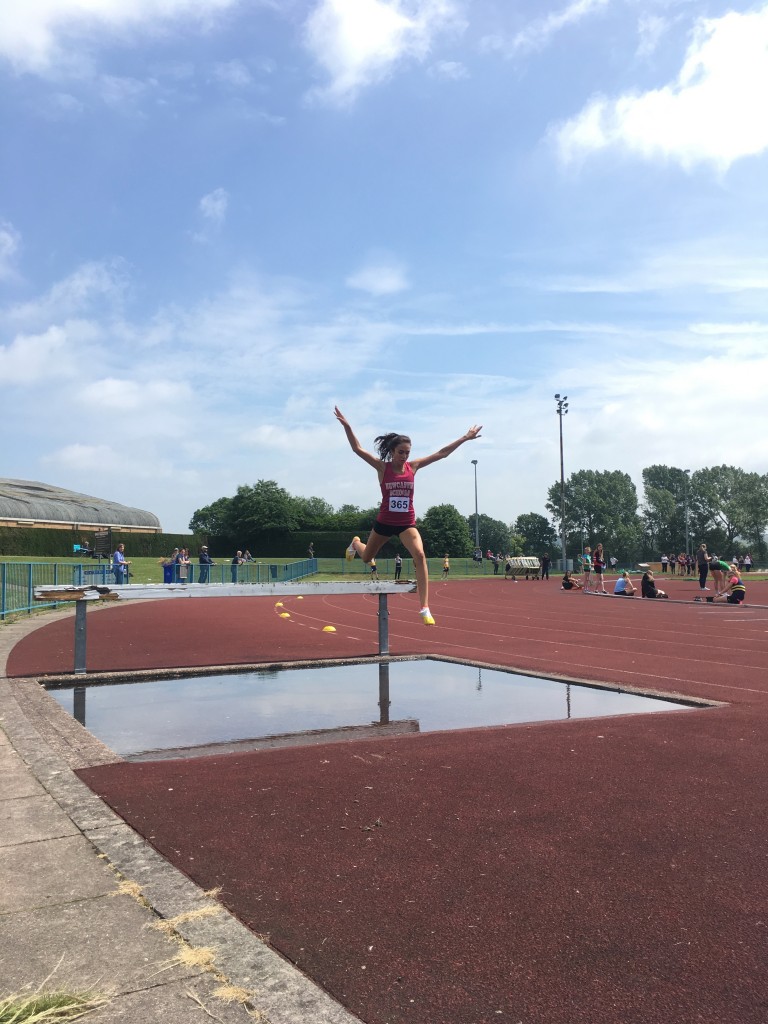 In the Inter Girls 300m Elizabeth Clarkson and Zara Hadden finished in 4th (47.2 secs) and 8th (54.7 secs) places respectively.
In the Inter Girls 800m Misha Twardochleb produced a fantastic finish to claim silver and that all important Staffs spot in a new PB of 2:33.6 mins. Congratulations Misha on your first Staffs track selection.
In the Inter Girls 1500m Elizabeth Clarkson and Misha Twardochleb both took part in their second events of the day with Lizzie finishing in second (5:18.6 mins) and Misha in 4th (5:31.1 mins). Congratulations to Lizzie on gaining selection for the second consecutive year.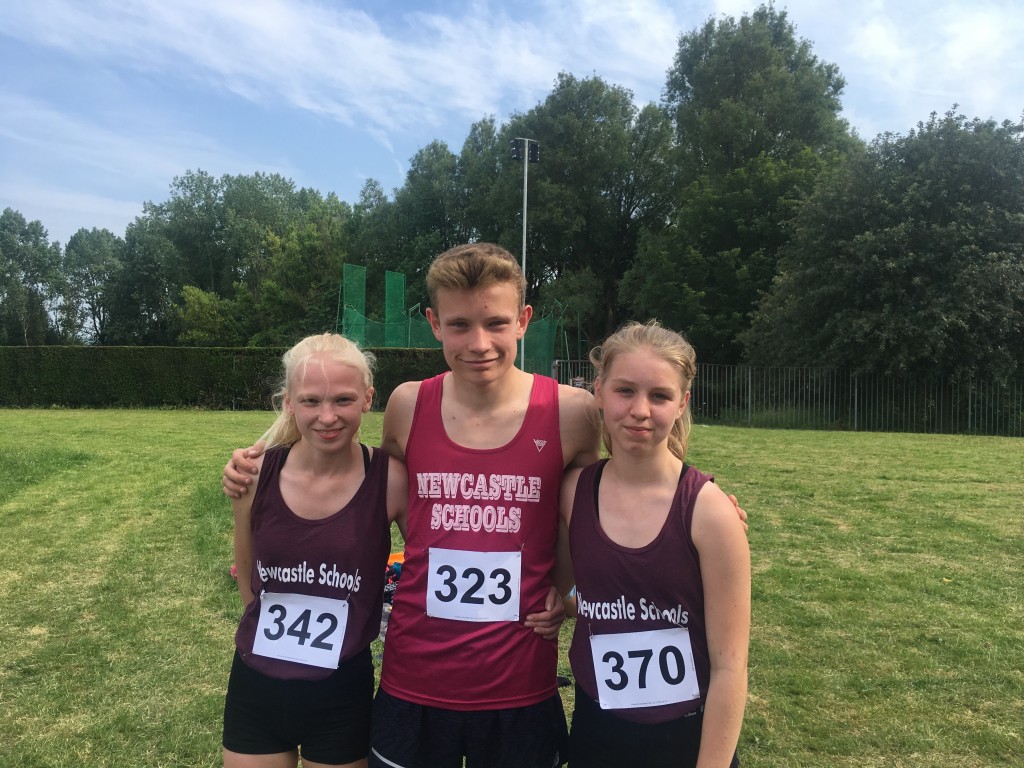 In the Inter Girls 3000m (run with all the other age groups) Nadine Tomkinson won her first county gold running a new PB of 11:58.2, Congratulations Nadine on your first Staffs track selection.
In the Inter Girls Javelin Amy Jackson finished in 6th position with a best throw of 20.24 m. and in the Shot Putt she threw 7.39 m to finish in 11th.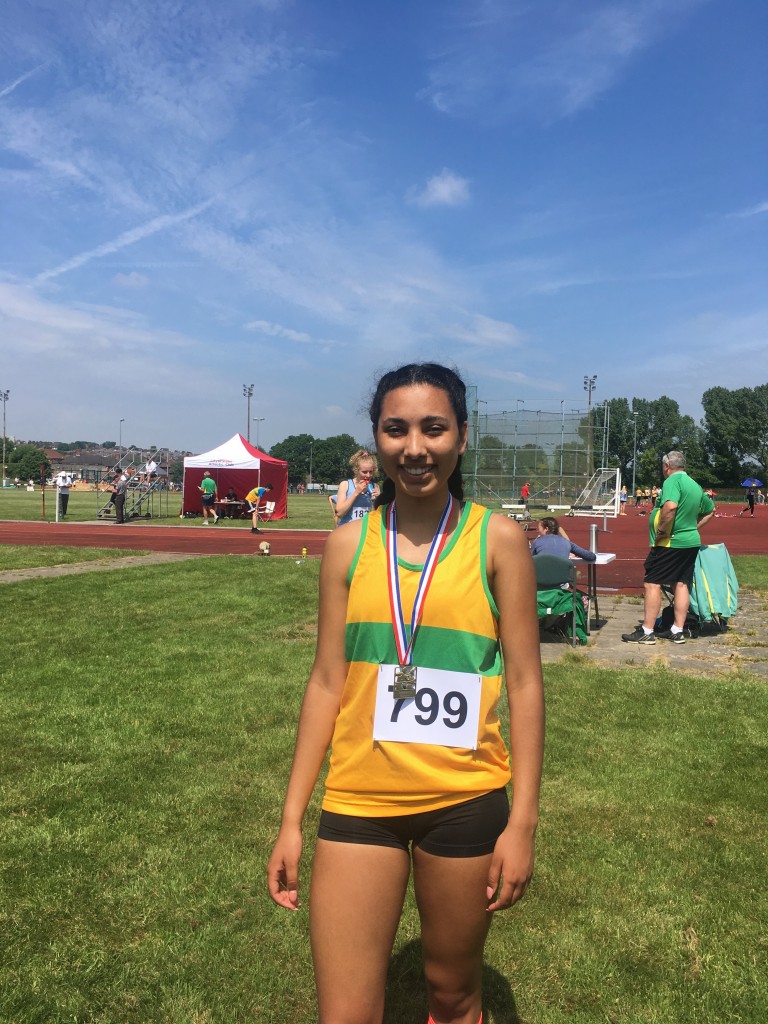 In the Senior Girls 800m Alex Oakley representing Staffs Moorlands won her first Schools County Championship Gold winning in a PB time of 2:30.4
In the Inter Boys 3000m Elliot Smith  representing Stoke Schools ran a new PB of 11.58.2 finishing second to qualify for next weeks inter counties. Congratulations on your first Track selection Elliot.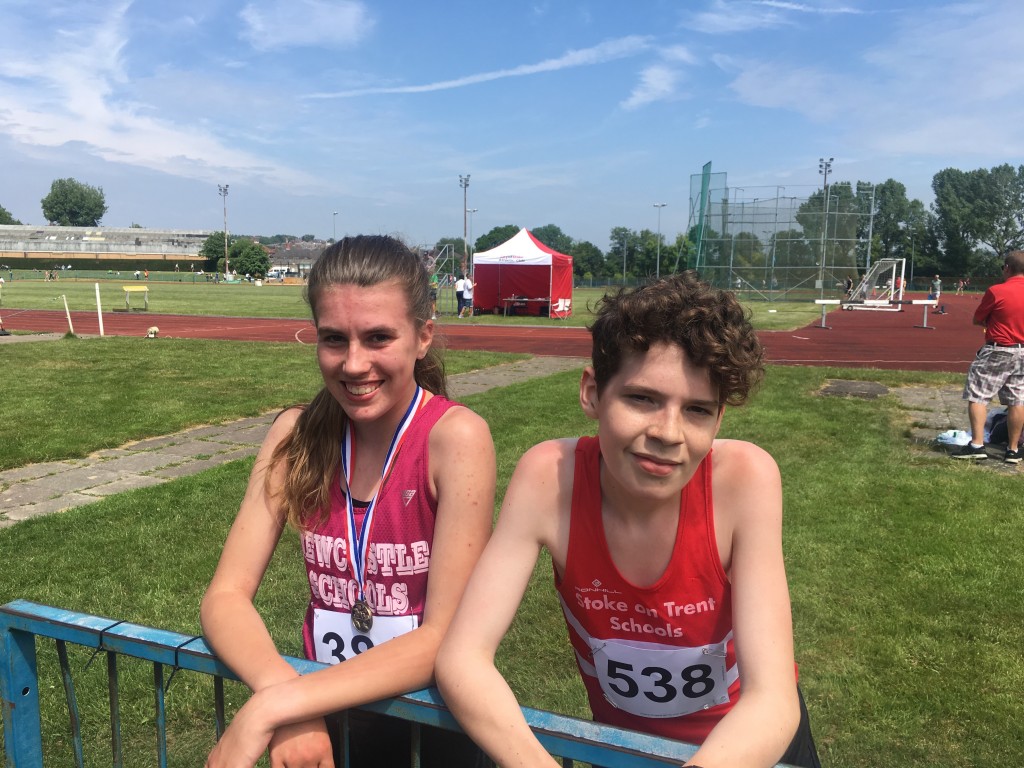 In the Inter Boys 1500m Lewis Nagington recorded a new PB of 4:17.6 finishing in second position. Congratulations Lewis on your first Mason Trophy Selection.
Its great that we had 6 athletes selected to represent Staffordshire Schools and Good luck next week at the Mason Trophy to Scarlett, Nadine, Misha Lizzie, Elliot and Lewis!