Saturday 27th October saw our Senior Women and Men take on the challenge of the second fixture in this years North Staffs Cross Country League, held at a cold, but unusually firm underfoot Stafford Common. Following the first fixture our Senior Women were in first position in Division 1 and our Senior Men were in third in Division 1, so we needed a good turn out to consolidate and improve the team and individual positions.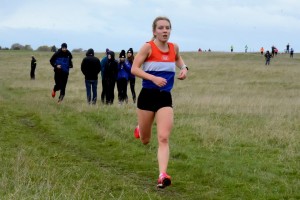 The Senior Women's race was held over two large laps covering a distance of ~5.2km and U/20 Rebecca Twardochleb went one better than last time, with a convincing race victory in a time of 18:28, Leah Whiston was our next counter, also going one place better to make the podium with a fine 3rd (19:11), U/20's Sophie Goodfellow and Lucy Matthews had another battle all the way, with Sophie just pulling away at the end in 8th (19:48) and Lucy in 9th (19:51). Amy Neil was next in 12th (20:08), U/20 Alex Oakley improved by 14 places in just her second race with the seniors to finish 26th (21:10), Maxine Bickerton knocked 15 places off last time out in 43rd (22:23), Catherine Bridgewater was 48th (22:51) with Lisa Ho just one second behind in 49th (22:52), Rachel Wakefield was 56th (23:13), Olivia Cunningham was 67th (23:35), Hannah Jones came back in 87th (24:22), Jan Cassidy was 98th (25:04) with Cheryl Everard finishing next in 99th (25:09), Susan Twardochleb improved by 16 places to finish in 108th (25:30), Sarah Bayliss was next in 110th (25:35), Julia Bridgewater knocked 10 places off and was 121st (26:06), Nicola Brownsword was 134th (26:51), Tonia Vernon was 137th (27:04), Sharon Tomkinson was 144th (27:22), Vicki Stevens was 149th (27:41), Stacey Sharman was 188th (31:04), Kerry Taylor was 210th (33:36), Kirsty Davison 213th (34:35) and Bekki Stokes was our final runner in 220th (35:26).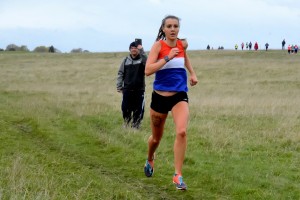 We had a great turnout of 25 U/20, Senior and Masters Women and our team recored another clear victory scoring just 21 points (the next two teams scored 48 and 60 respectively). Our U/20's also finished in 1st, 2nd, 3rd and 5th in their category. The Masters category results were not available at this time but our Ladies were in 6th place after the first fixture. Well done to everybody who represented the club.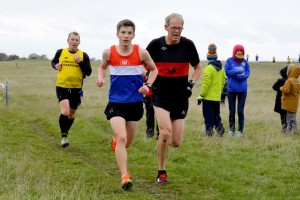 The Senior Mens race covered three large laps which was ~7.6km in length. U/20 Jordan Nixon was our first finisher this time, improving 7 places to finish in 18th (25:42) with fellow U/20's Lee J Watson next in 19th (25:55) and Jacob Droogmans in 28th (26:20). Next in was Tim Sharman in 30th (26:24), Simon Ford was 33rd (26:28) and Jamie Pringle completed our scoring 6 in 42nd (26:51). Ian Bayliss was 48th (27:09), Bruce Johnson 63rd (27:57), Jerome Stevens was 76th (28:18) with Andy Walker just behind in 78th (28:21), David Morgan-Bourne was 102nd (29:11), Scott Zikmanis was 115th (29:42), Neil Gerrity was 117th (29:50), Jon Ranford was 151st (31:11), Mark Cotton was next in 158th (31:38), Craig Taylor was 166th (31:49), Andrew Brownsword knocked 19 places off his last position to finish in 176th (32:14), Tim Twentyman showed he's getting fitter, knocking a massive 46 places off, to finish 178th (32:24), Matt Way improved by 21 places and was 204th (33:42), Paul Wakefield was 219th (34:12), Stuart Cassidy knocked 23 places off to come in 231st (34:47), Kevin Oakley just got the better of Kevin Davison in the battle of the Kevins, with Kevin O finishing in 255th (36:10) to Kevin D finishing in 258th (36:19). Congratulations to all 23 U/20, Senior and Masters Men who competed, the team finished in 2nd position on the day with 170 points and are now in 3rd place overall, just 20 points off second with 2 races to go. Our U/20's Jordan, Lee J and Jordan finished in 5th, 6th and 8th places respectively. After the first fixture our Masters 40+ were in 1st place and scored 525points this time out.
Our Junior Athletes also competed and their report can be found HERE.
Thank you to Brian Dale (www.racephotos.org.uk) for the photographs.
Next league fixture Saturday 17th November at Park Hall Country Park.