Saturday 6th October saw the highlight of the road relay racing  year when our Senior Men and Women competed at Sutton Park in the ERRA National Road Relays Championships. Competing over the same courses as two weeks previously we had one Senior Mens Team and one Senior Women's Team. The ladies race was 4 x 4.33km and the mens 6 x 5.88km of the undulating route.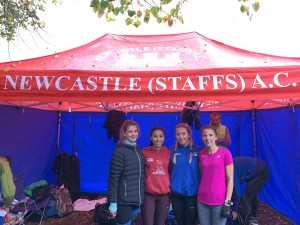 Our Senior ladies team was this time made up of Rebecca Twardochleb, Kerry Marchant, Amy Neill and Alex Oakley and they were all looking to run quicker than previously despite the damper and cooler conditions. On first leg Becky ran 15:50 to bring the team back in 29th position and improved her time by 15 seconds from two weeks previously. Next out was Kerry Marchant who improved her time by two seconds, finishing in 16:20 and bringing the team into 26th position. Next out was Amy Neill who knocked a fantastic 34 seconds of her previous time, recording 16:38 and moving the team upto 25th. Our final leg runner was Alex Oakley who ran 12 seconds quicker than last time out to record a time of 18:12 and bring our ladies team home as the top local and 27th best team in the country! The ladies team recorded a total time of 1:07:00.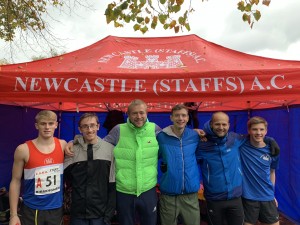 Our Senior mens team qualified at the Midlands event two weeks previously when they finished in 22nd position, and it was 5 of the original team plus the next fastest athlete last time out who represented us at this event. James Fradley was on the first leg and was a little disappointed to record a time of 19.13 but brought the team home in 63rd place. Next out was Jordan Nixon, who ran a time just 4 seconds slower than last time out in 20.26 and putting the team into 65th place. Next athlete was Jacob Droogmans who ran 20.54, just 1 second slower than last time bringing the team into 69th place. Our fourth leg runner was Sean Allen who ran 4 seconds quicker with 20:55 to come back in 70th position. Next up was Tim Sharman who knocked 16 seconds of his time to record 21:08 and bring the team into 69th. Our final leg runner was Richard Longley who ran 13 seconds quicker this time out, recording 21:50 and bringing the team home in a fine 70th place in a time of 2:04:26 and again were the top local team in what is always a really high calibre event.