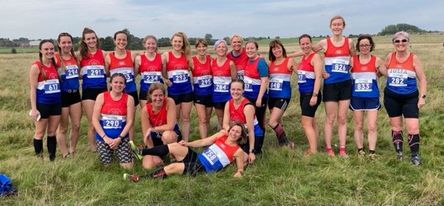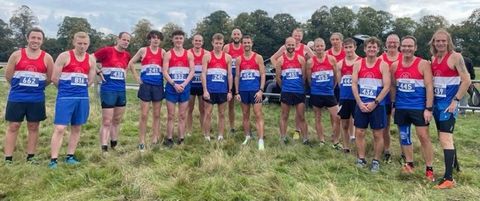 The second league fixture took place on Saturday 16th October at an unusually dry Stafford Common. In comparison to the last league fixture there 2 years ago there was no mud (never mind ducks swimming on the knee deep pools of water!). We continued our great start to the season with lots of great individual and team performances across all the age groups! Corey Ellis made it 2 wins from 2 in the U/13 Boys race, Sienna Phillips was 3rd in the U/17's, Poppy Ranford was 2nd U/20, Sophie Goodfellow was 2nd in the Senior Womens and Elliot Smith was 1st U/20 and 3rd Senior Man whilst Louis Wakefield was 3rd U/20. Team wise our U/11 Girls finished 4th, U/11 Boys were 3rd, U/13 Boys were 3rd, U/15 Girls were 4th, the U/17 Women were 2nd and the U/17 Men 5th. The Senior Women finished 2nd and our Senior Men were 1st!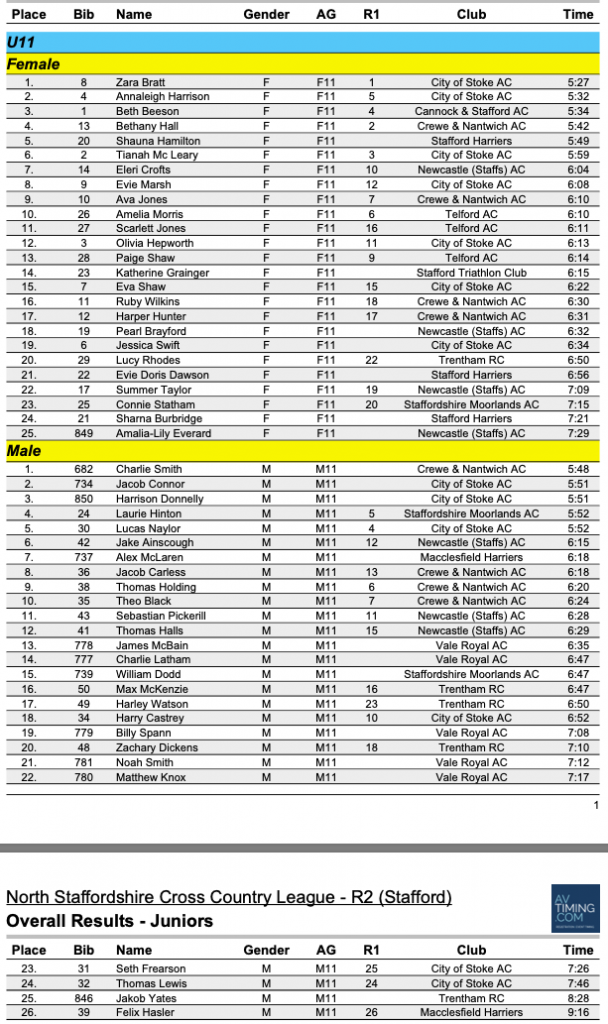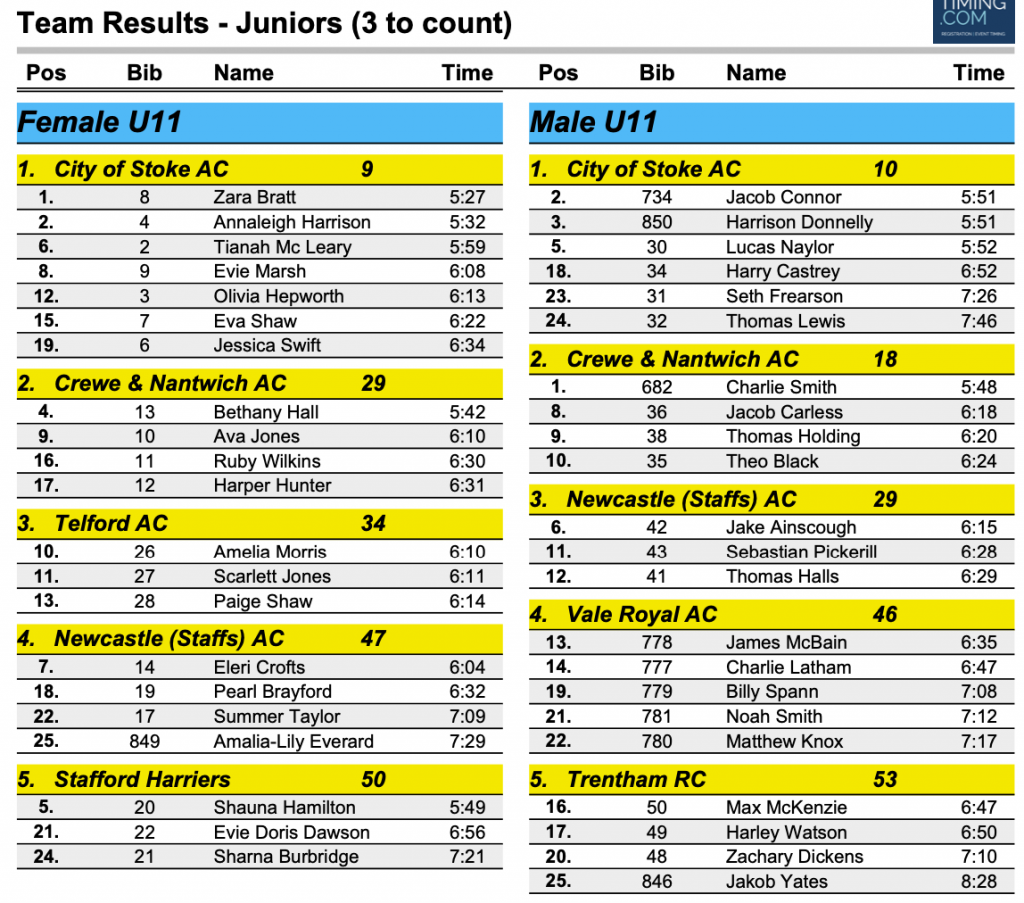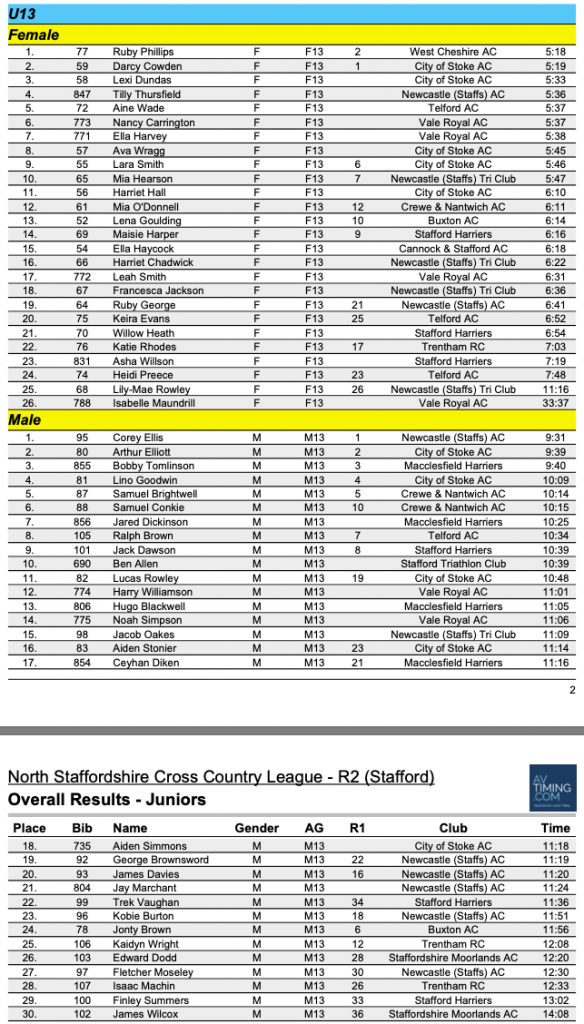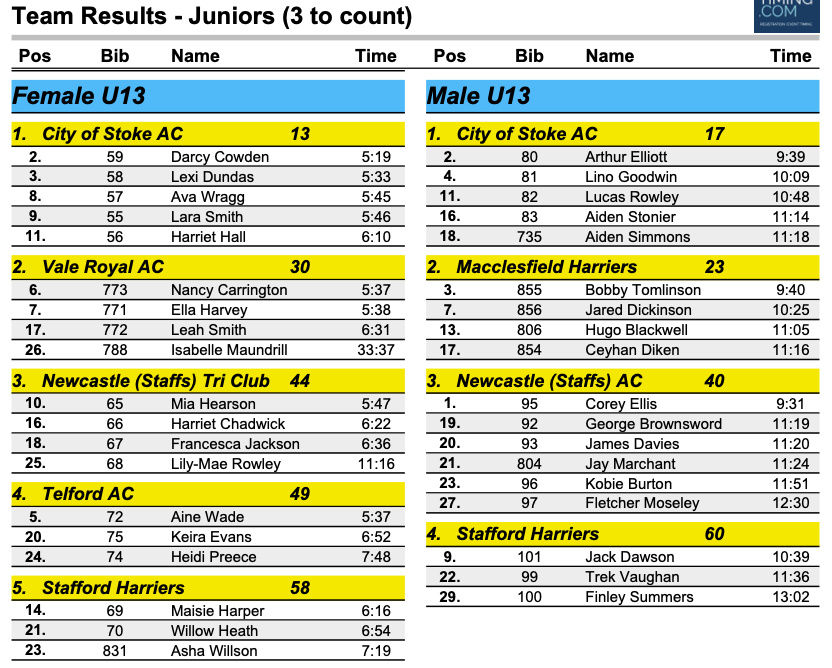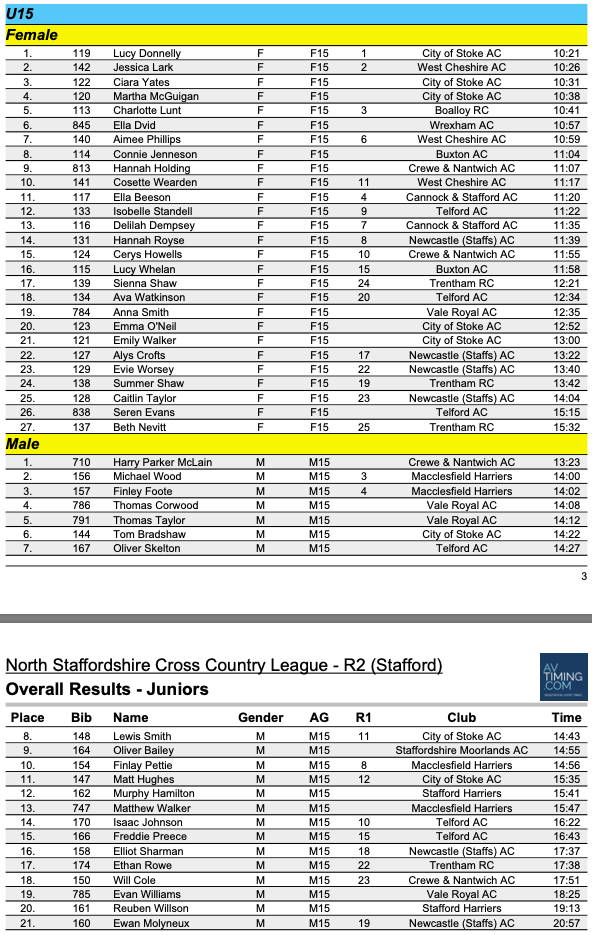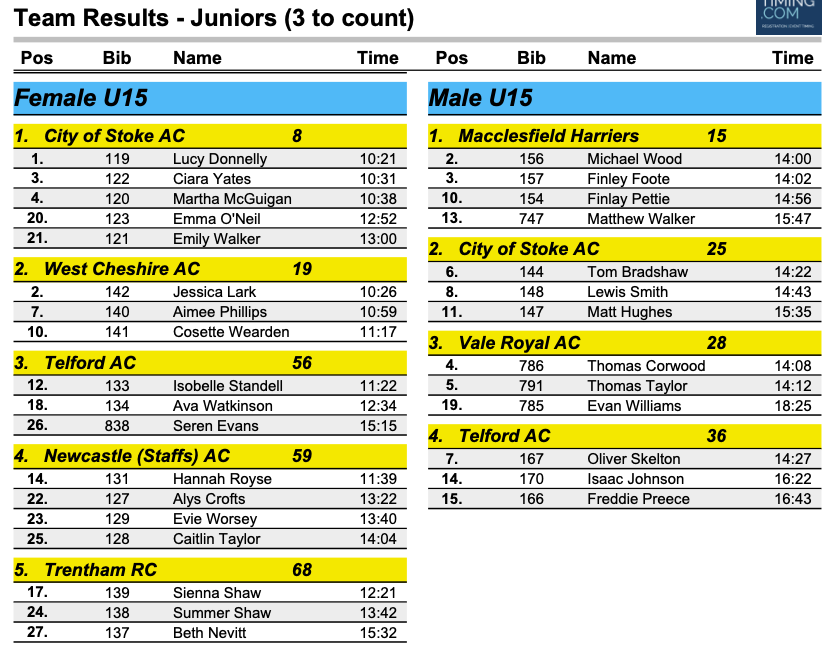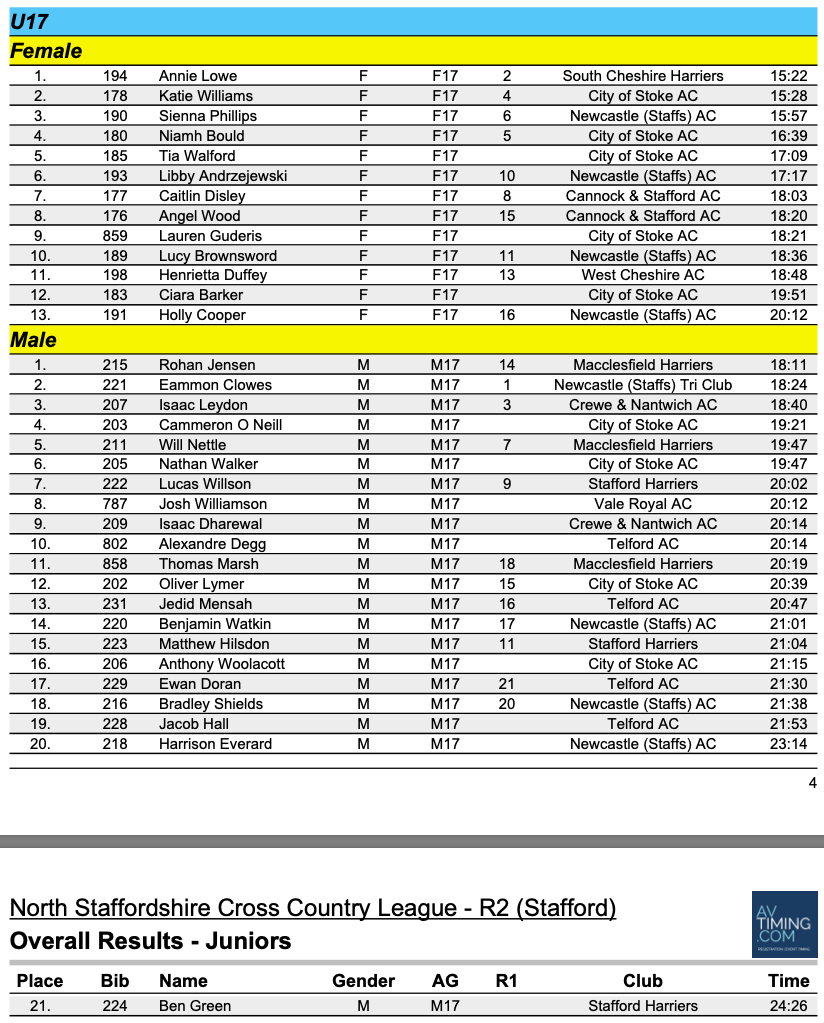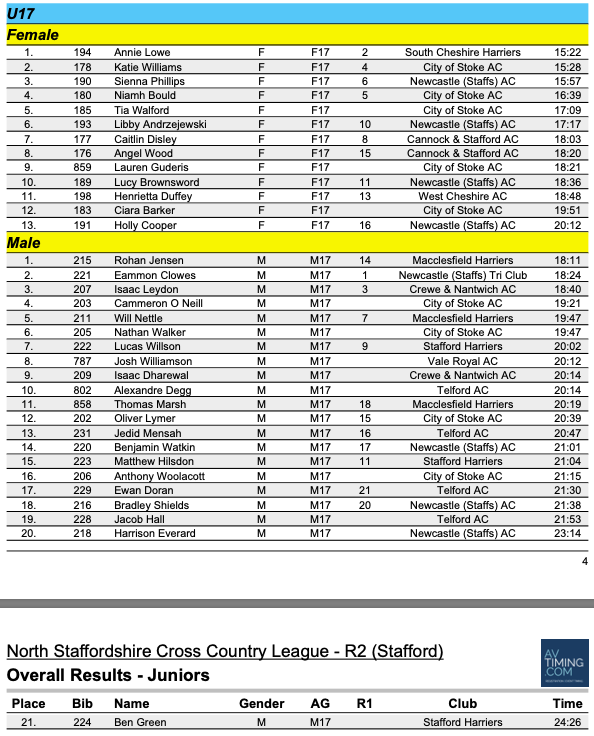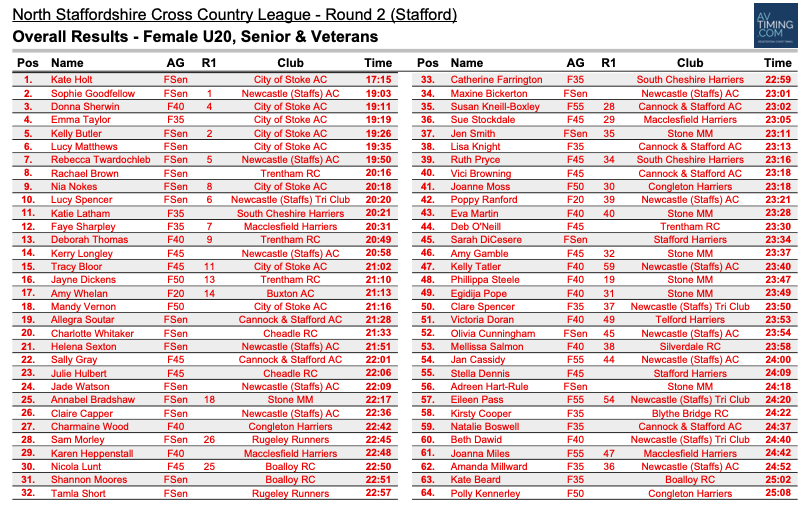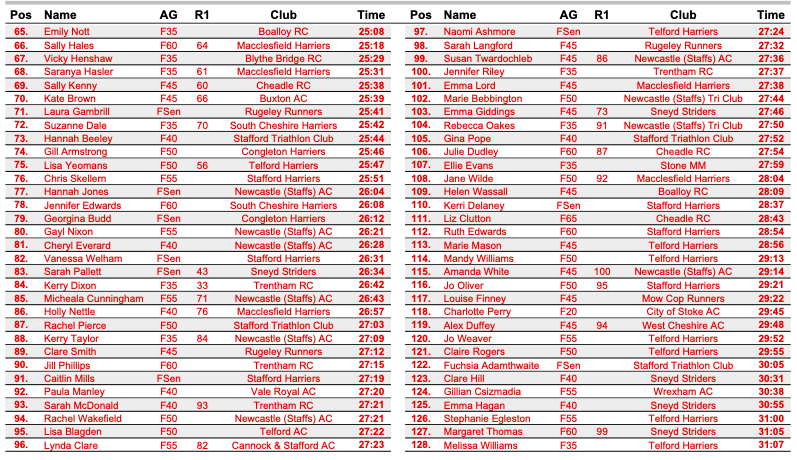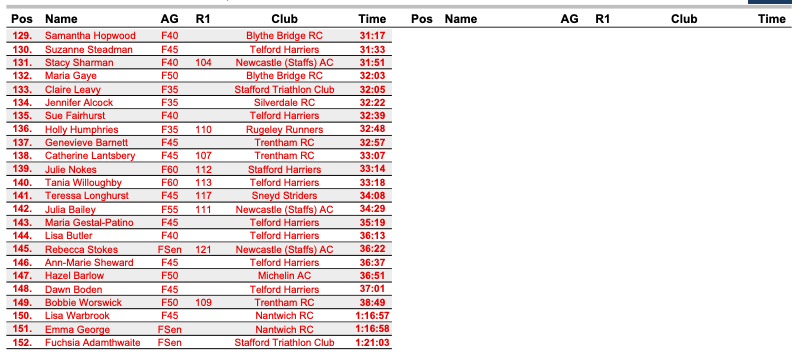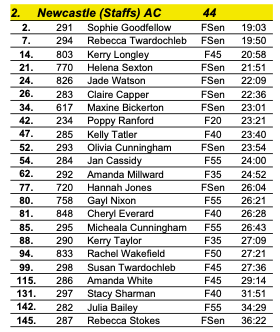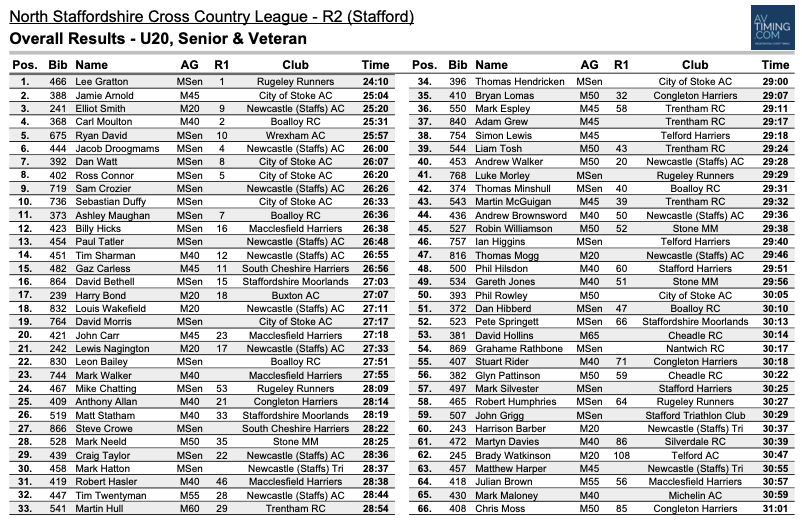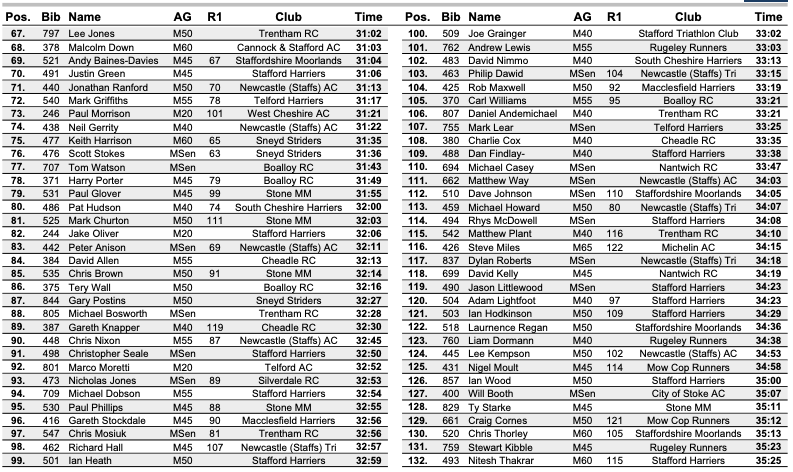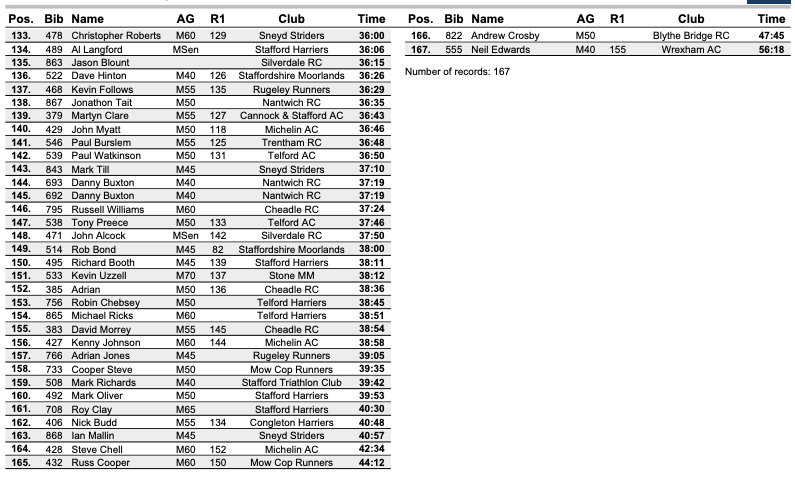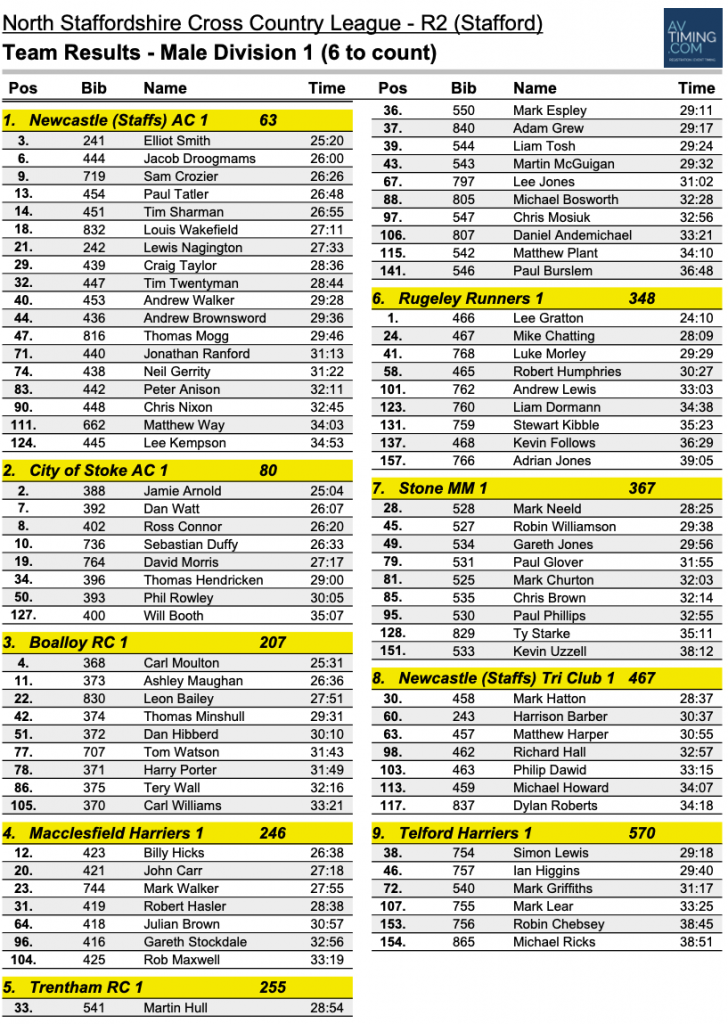 *Further ind/team standings will be added when the league agrees the results.
After two fixtures the U/11 Boys are currently 4th (just 3 points behind 3rd), the U/13 Boys are 3rd, the U/15 Girls are 3rd, the U/17 Women are 2nd, U/17 Men are 3rd, the U/20/Senior/Vet Women are 2nd in Division 1, the U/20/Semior/Vet Men are 2nd in Division 1 (by just 2 points). The Third Fixture is Saturday 30th October at Parkhall – please compete for the club, the more athletes competing at the final 2 fixtures the better our teams will do!