Saturday saw 10 of our top junior athletes representing Staffordshire at the Inter Counties Cross Country Championships which also acts as the trial to qualify for the World Cross Country Championships later in March. Selection for this race was by competing at the County championships back in early January. The standard of racing in this event is fantastically high with only the top 8 selected by each county able to race.
Jacob Droogmans was our sole representative in the U/20 Mens 8km race. Jacob finished in 137th position in a time of 34.52 to finish as the 5th Staffordshire Counter. Jacobs Staffs team finished in 16th place.
Charlie Ranford represented us in the U/13 Boys race to gain his first Staffs vest. Charlie raced well, passing other runners throughout and finished as 6th Staffs runner in 247th position in a time of 14.28 for the 3km course. The Staffs team finished in 29th position.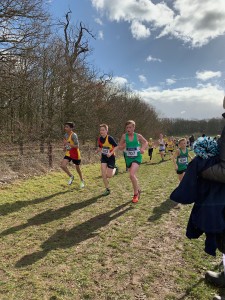 The Senior Women's race was next and our two athletes (Sophie Goodfellow and Rebecca Twardochleb) competed – their report can be found HERE.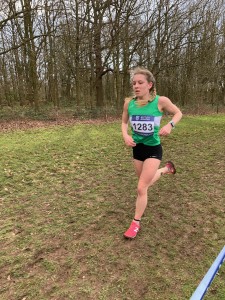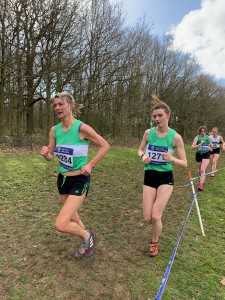 Louis Wakefield qualified in the U/15 Boys race winning bronze at the county championships and was second in the pen but was tripped at the start, kicked from behind and then stood upon. Understandably shaken it took Louis a few moments to regain his composure but he showed great character to continue despite giving the rest of the field the best part of a minutes head start. Despite this misfortune Louis caught and passed several runners over the 4km course and finished in a creditable 305th (17.01) with the team finishing in 38th.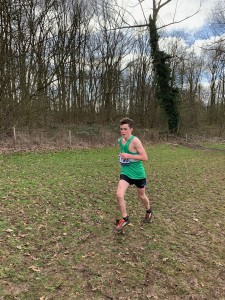 In the U/17's we had 3 athletes competing with Nadine Tomkinson, Elizabeth Clarkson and Misha Twardochleb all selected and running strongly. Nadine was the 2nd Staffs Finisher in 85th (22.02), Lizzie was 3rd Staffs in 125th (22.40) and Misha was 5th Staffs in 174th (23.37). They were part of the Staffordshire team that finished in 21st position.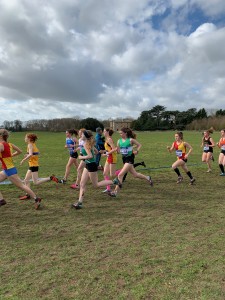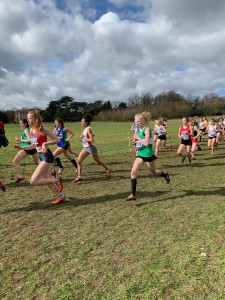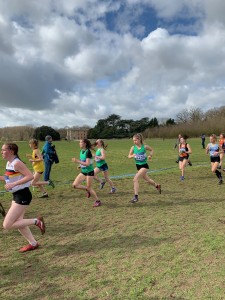 Grace Ranford was our sole representative in the U/20 Women's 6km race. Grace showed her strength throughout the race and finished as the 5th Staffs counter in 83rd position with the team finishing a fine 5th position.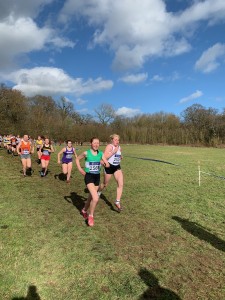 In the U/17 Mens race Lewis Nagington was our only representative racing over the 6km course. Despite being 3rd in the starting pen Lewis once again finished as the first Staffs counter in 90th position in a time of 20.36 (finishing just 5 places behind last years European 800m Champion!). Lewis lead the Staffordshire team to 30th position.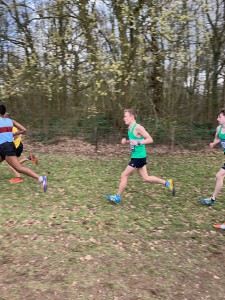 Congratulations to all 10 of our athletes running for Staffordshire