Harewood House, Leeds was the venue, providing an undulating dry parkland course, and that plus racing the very best athletes was the challenge for our juniors at this years National Cross Country Championships.
The early morning mist cleared before the first race of the day and unseasonably warm conditions were an unexpected extra variable  by the time the U/17 Women competed in the first race over 5km. Our 4 U/17 women were lead home by Nadine Tomkinson in 84th (20.46), with Lizzie Clarkson in 96th (21.04), Misha Twardochleb in 104th (21.20) and Scarlett Cotton in 154th (22.29). Our u/17 Women finished in a fine 14th position overall scoring 438 points.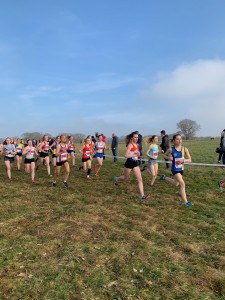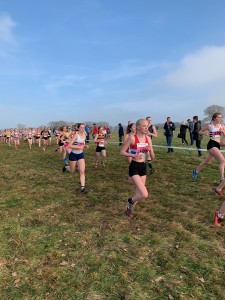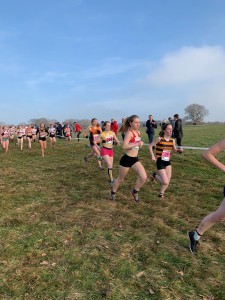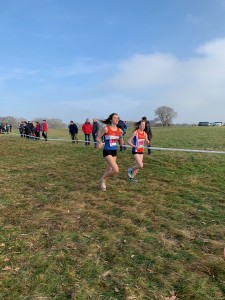 Second race of the day was the U/15 Boys racing over 4km. We just had one competitor in this race with Louis Wakefield finishing in 118th in a time of 15.13.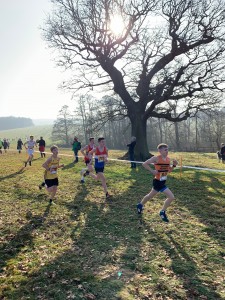 Next up was the U/13 Girls competing over 3km. Again we had four runners, with Mathilde Wakefield just pipping Lucy Brownsword as our first finisher. Mathilde was 328th (13.53) and Lucy was 332nd (13.55). Also racing in were Beatrice Wakefield and Evie Worsey with Beatrice just getting the edge finishing in 386th (14.46) to Evie's 387th (14.50). The girls team finished in 40th position.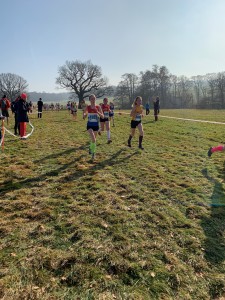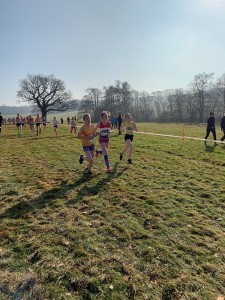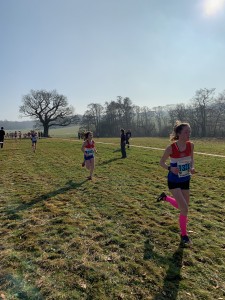 The fourth race of the day was the U/17 Mens race over 6km. We had 3 competitors with Lewis Nagington finishing in 61st position in 20.39. Next in was Elliot Smith in 218th (23.51) and Thomas Mogg in 253rd in 26.02.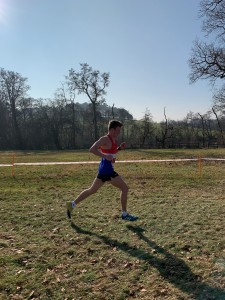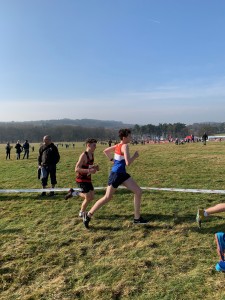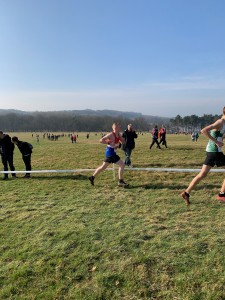 Next were the U/13 Boys racing over 3km and we had 6 competitors. Our first finisher was Charlie Ranford in 148th (11.41), followed by Jamie Betteley in 217th (12.06), Joseph Stevens in 309th (12.52), Daniel Jones in 326th (13.04), Harrison Everard in 393rd (14.28) and Elliot Sharman in 397th (14.49). The Boys team finished in 36th position.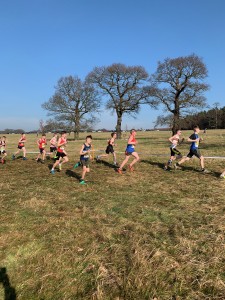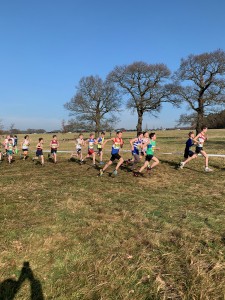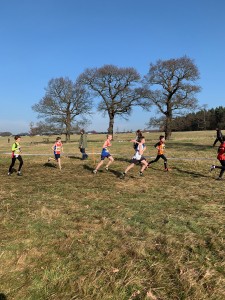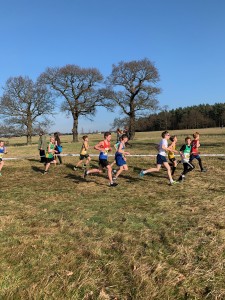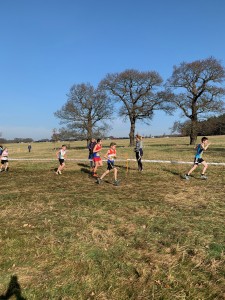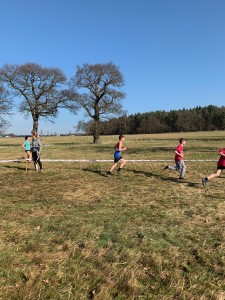 The U/15 Girls raced over 4km. Poppy Ranford was first back in 255th in 19.00, and Lily Stevens finished in 280th in 19.30 despite running 95% of the race with just one shoe!
The Junior Women's race was next over 8km. Rebecca Twardochleb was our highest finisher on the day in 35th (23.35) with Grace Ranford finishing in 71st (24.54).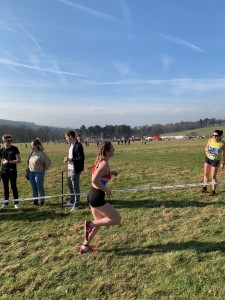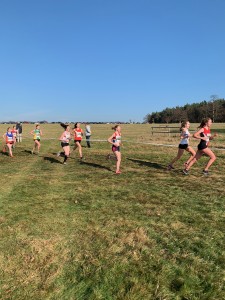 The Senior Women's Race was next and their report can be found HERE.
The Junior Men competed over 10km and we had two competitors. Jacob Droogmans was first back this time in 117th (33.00) with Jordan Nixon finishing in 146th (34.26).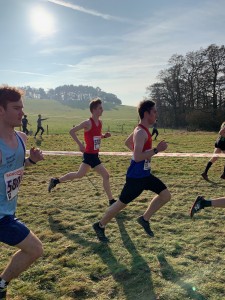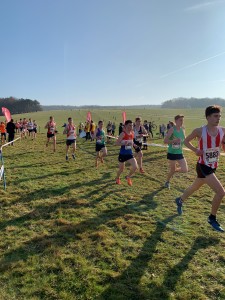 The Senior Men's race was the final race of the day and their report can be found HERE.
Congratulations to all 24 of our juniors who represented the club at these championships, and good luck to those representing Staffordshire AAA's and/or Staffordshire Schools at the remaining two races this season.