We had a good turnout of junior athletes at Saturdays Midlands Road Relay Championships held at a damp Sutton Park. All the juniors races are held over the same 3.88km undulating loop and all are in teams of 3. The very best juniors from across the Midlands region compete in this event and we had at least one team in all age categories bar one.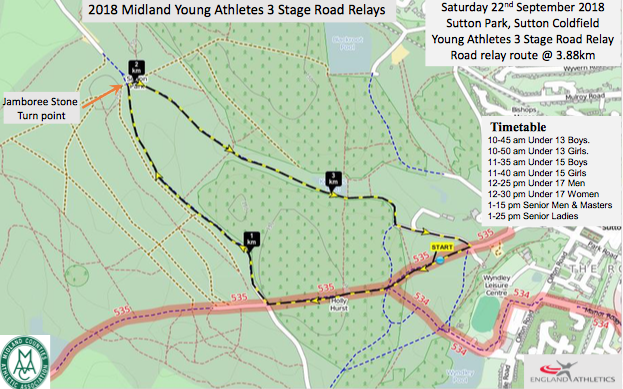 In the U/13 Girls we had Beatrice Wakefield, Lucy Brownsword and Mathilde Wakefield and the team all ran well to finish in 16th position – All three ran much quicker than last year – congratulations girls.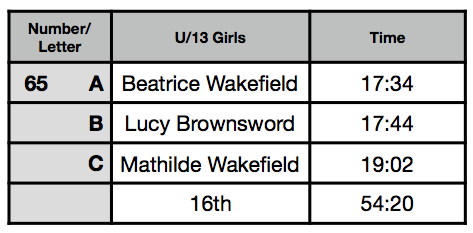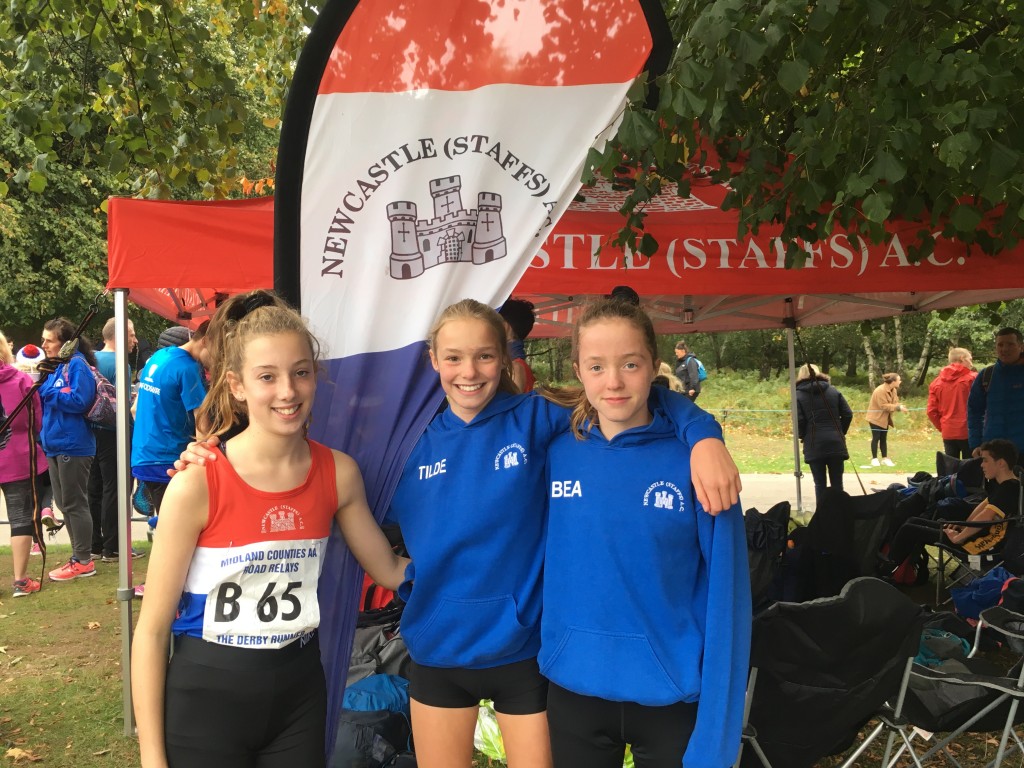 In the U/13 Boys race we had 2 teams, with Joseph Stevens, Chalie Ranford and Jamie Betteley finishing in 23rd position, and Dylan Marchant, Elliot Sharman and Harrison Everard finishing in 35th – Well done Boys.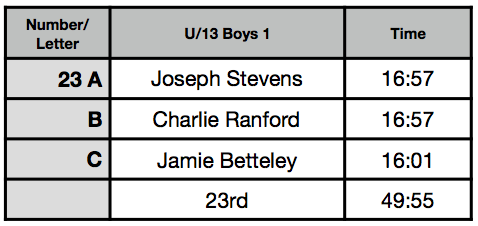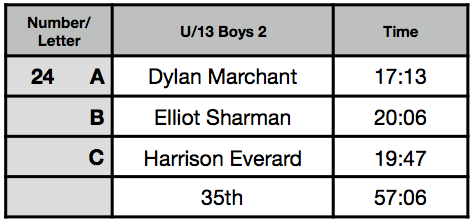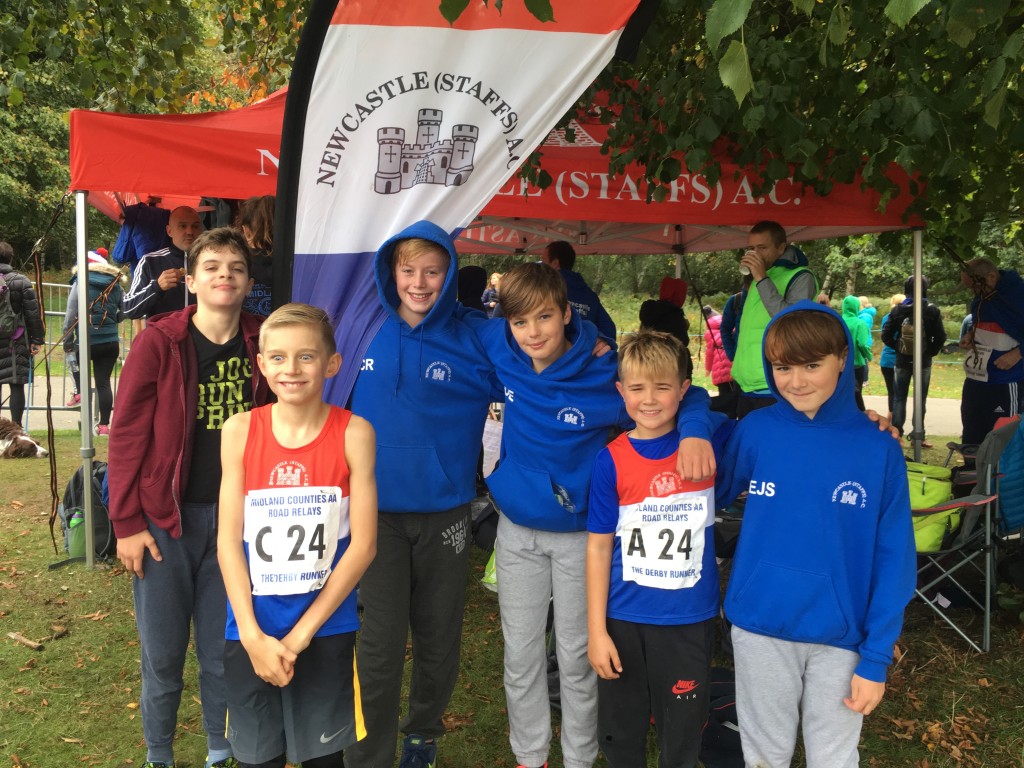 In the U/15 Girls race we had just two competitors so were unable to complete a team but Poppy Ranford and Lily Stevens both ran strong races, beating their times from last year by 1:08 and 2.22!! respectively. Well done Girls.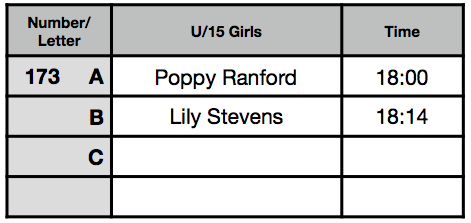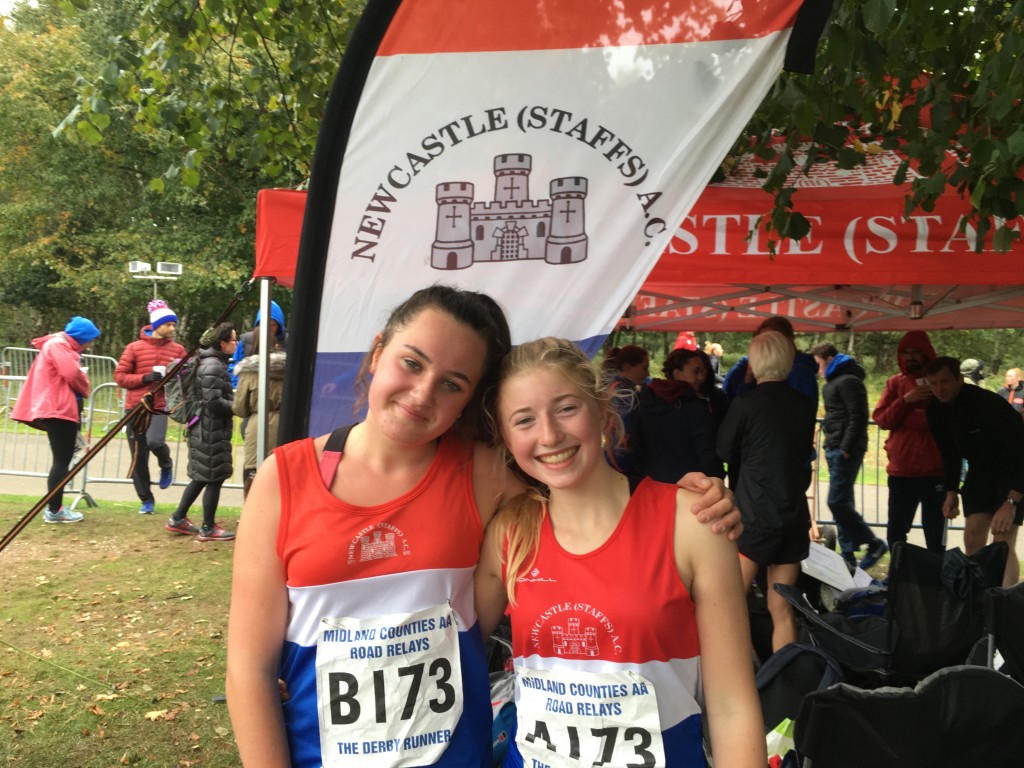 In the U/15 Boys race we had Louis Wakefield, Tyler Davison and Matthew Morgan-Bourne. More great runs saw the boys finish in 30th position. Well done Boys – great first runs for Tyler and Matthew.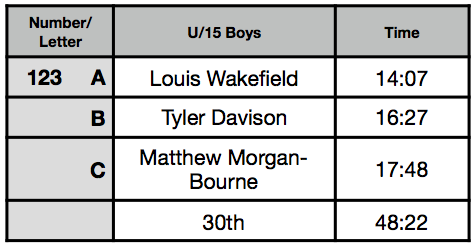 In the U/17 Girls Race we had Nadine Tomkinson, Scarlett Cotton and Misha Twardochleb. The Ladies finished in a fine 7th position. The girls all ran well with both Nadine and Scarlett running faster than last year and Misha just missing out despite being ill all week.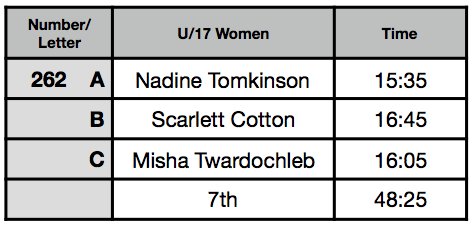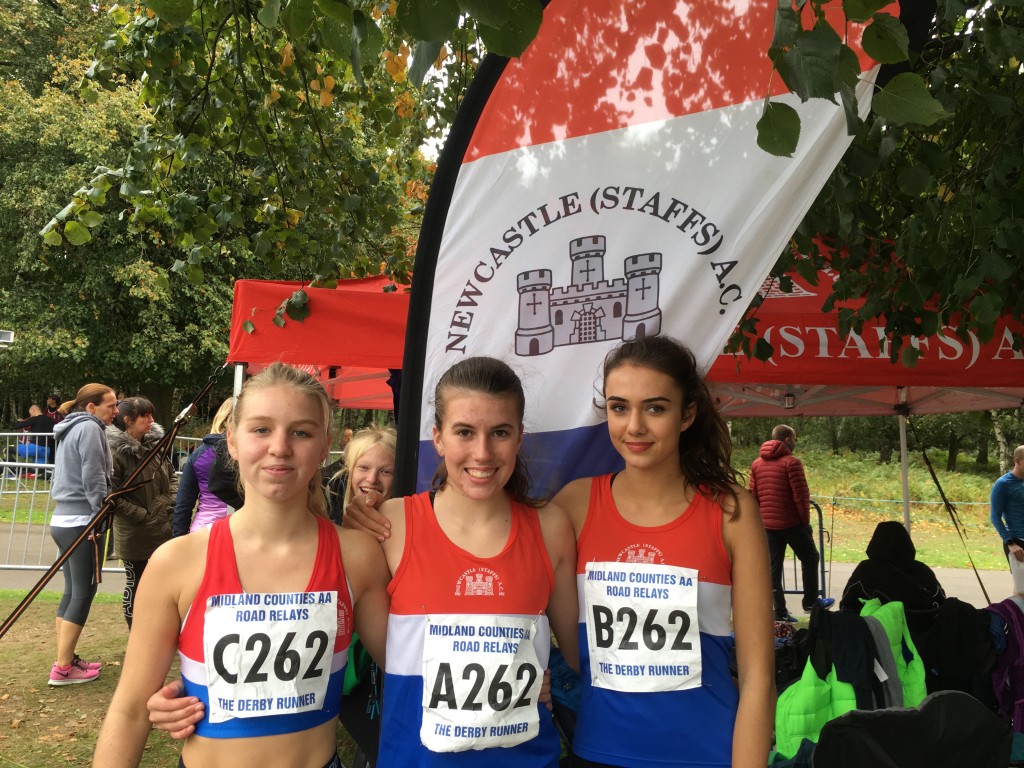 In the U/17 Mens race Lewis Nagington, Elliot Smith and Thomas Mogg finished in 25th position. Congratulations to Lewis (with our fastest male juniors time of the day), Elliot and Thomas.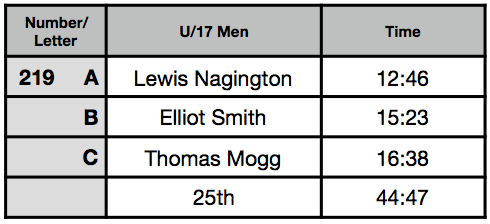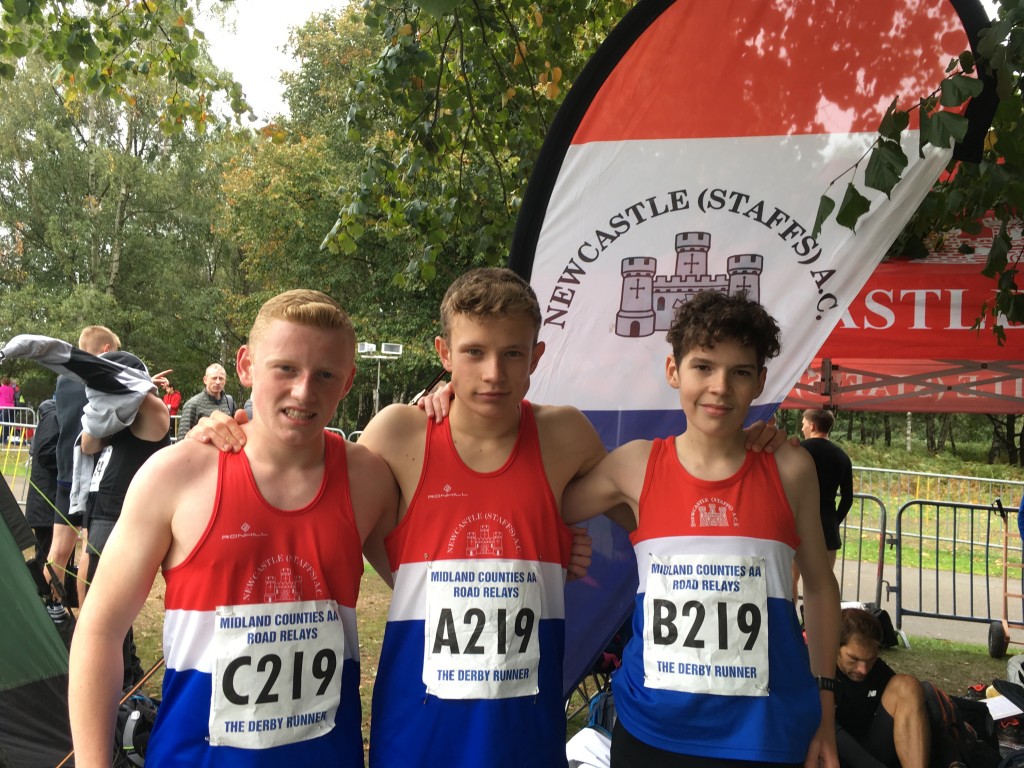 Congratulations to all our juniors who competed and good luck in the National Relay Championships in 2 weeks where they will all be aiming to run even quicker.