We had teams in all bar one age group at Saturdays Midland Counties Road Relays Championships held at Sutton Park. The Seniors Race Report can be found HERE.
The U/13 – U/17's all competed over the same undulating 3.88km course.
In the U/13 Girls we had Beatrice Wakefield, Lucy Brownsword and Mathilde Wakefield, Beatrice ran 18:17, Lucy 18:55 and Mathilde 20:00 to bring the team back in 57.12 and 28th position. Well done Girls.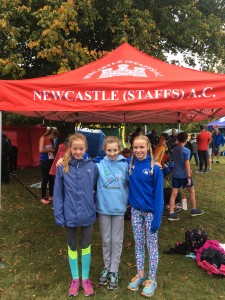 In the U/13 Boys we had Joseph Stevens, Jamie Betteley and Charlie Ranford. Joe ran 15:52, Jamie 16:24 and Charlie 18:07, with the team finishing in 23rd place in 50.23. Well done Boys.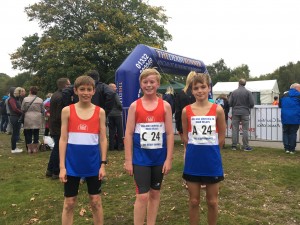 In the U/15 Girls we had two teams Misha Twardochleb, Scarlett Cotton and Nadine Tomkinson (Newcastle A) and Zara Hadden, Poppy Ranford and Lily Stevens (Newcastle B). Misha came back in 10th in 15:18, Scarlett ran 17:02 and Nadine 16:51 to bring the team home in 15th position in 49:11. Zara ran 19:14, Poppy 20:12 and Lily anchored the team home in 21:32 for 38th position and 1:00:58. Congratulations to all 6 Girls.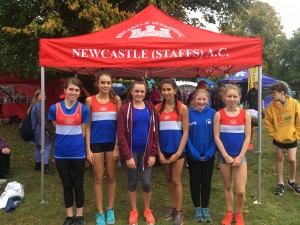 In the U/15 Boys we only had two competitors with Elliot Smith running 14:51 and Louis Wakefield 15:08. Without a third runner the boys could not complete a team but should take encouragement from the fact they were in 23rd position after 2 legs. Well done Boys.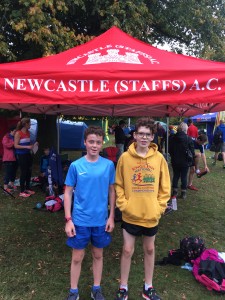 In the U/17 Ladies we had Lizzie Clarkson, Charlotte Moore and Alex Oakley competing. Lizzie ran 14:45 on the first leg to come home in 3rd position overall and 6th fastest on the day, Charlotte ran 15:35 and Alex 17:01 to finish in 47:21, this brought the team home in a fine 8th position. Well done Ladies.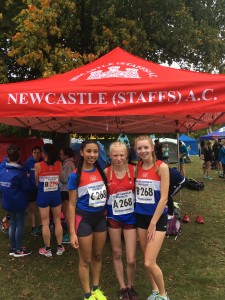 In the U/17 Mens race we had Jacob Droogmans, Lewis Nagington and Jordan Nixon. Jacob ran 13:41, Lewis 13:10 and Jordan 13:16 to finish in 40:07 and 13th position. Well done Men.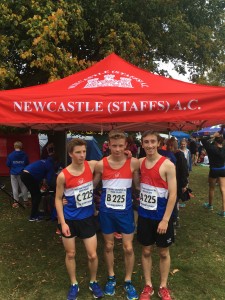 We had one U/20 competing as part of our Senior Ladies team, with Rebecca Twardochleb running 15:56 and coming home in 13th place on the first leg. Well done Becky.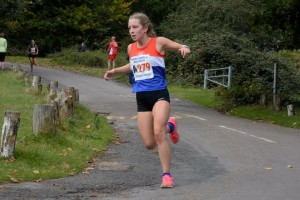 Congratulations to all our juniors who represented the club at these championships and good luck to those competing at the National Championships in two weeks time.