8 of our juniors were selected to represent Staffordshire Schools at Saturdays annual Inter-Counties Cross Country held at Warwickshire College. Our juniors competed against the very best athletes from the West Midlands, Cheshire, Cumbria, Merseyside, Surrey, Warwickshire, Shropshire, Kent and South Wales. Misha Twardochleb, Lizzie Clarkson and Lewis Nagington have all represented their county before but for five of our juniors it was their first Staffordshire vest, so extra congratulations go to Lucy Brownsword, Joseph Stevens, Nadine Tomkinson, Scarlett Cotton and Elliot Smith.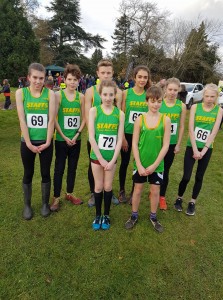 In the (yr 7) Minor Girls race Lucy came 62nd
In the (yr 7) Minor Boys race Joe came 66th
In the (Yr 10/11) Intermediate Girls race, Lizzie was 16th, Misha came 23rd, next was Nadine in 35th and Scarlett finished 40th.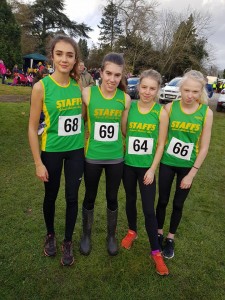 In the (Yr 10/11) Intermediate Boys race Lewis Nagington had a fantastic race once more to finish in 1st and Elliot finished 45th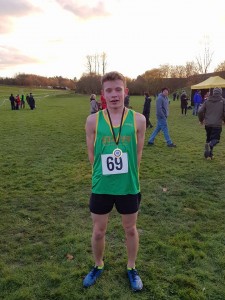 Congratulations to all eight of our athletes and especially to Lewis on his first victory at this level.