Five of our Junior athletes were picked to represent Staffordshire Schools at the Inter-counties Event, held this year at Staffordshire University on Saturday. Staffordshire Schools took on the best juniors from Cheshire, Cumbria, Shropshire, Surrey, Warwickshire and the West Midlands.
This was the first time for all five of these juniors representing the county schools, so Congratulations from us all.
In the Year 7 Girls race Abi McHugh gained her first county vest and finished in 65th position in a time of 11.26.
In the Junior Girls Race we had three competitors, Elizabeth Clarkson was the first finisher in 48th position (13.29), followed by Charlotte Moore in 60th (13.44) and Amelia Lowndes in 70th (14.17).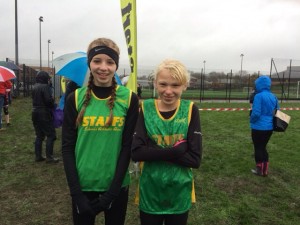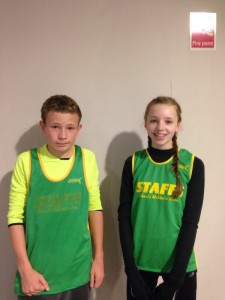 In the Junior Boys Race Lewis Nagington finished in 34th position in 15.43.
Congratulations to you all on your Staffordshire Schools County representation.