There was another great turn out for KMF Newcastle 10k on Sunday, with 451 runners starting and completing the race, including at least 45 Newcastle runners. The conditions were pretty much perfect , light winds, if any, not warm, not cold, and dry. The good conditions meant that many runners were actually quicker than they were in windy conditions, on the faster South Cheshire 10k course, last week.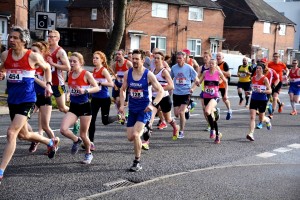 As the race started the new generation of Newcastle runners all made fast starts, perhaps a little too fast. In the men's race Jacob Droogmans was away fastest (NSAC runners), closely followed by Jordan Nixon. Behind them came the old guard, and not quite so old guard, of Tim Twentyman, Martyn Davies and Leon Bailey.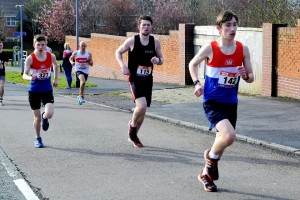 The leading two were gradually reeled in up Black Bank and Tim gradually pulled away from Martyn and Leon, with Leon eventually dropping Martyn, they were followed by Jacob then Jordan. Good 10k debuts from Jacob and Jordan, who I'm sure will soon be winning the first Newcastle runner trophy. A mention for Martyn who managed to go out for a 5 mile run on Saturday and end up doing 13+, not quite sure how that happened. Leon had a much better race than last week, coming back to form after missing some training.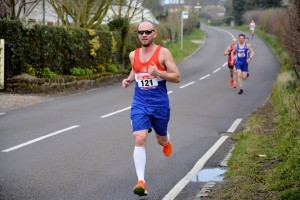 In the women's race it was Rebecca Twardochleb who took an early lead, among Newcastle runners and overall, closely followed by fellow teenagers Sophie Goodfellow then Gabby Trotman. Rebecca continued her strong running to be first Newcastle lady and third overall in the women's race. The more experienced Lindsay Dixon managed to overhaul Sophie and Gabby to be second for the club, with Sophie third and Carey Dyer pipping Gabby to be fourth for the club. Rebecca, Sophie , Gabby and Carey were first team in the race.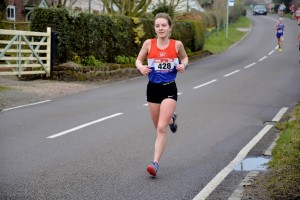 Ben Bewley was happy to be faster than last year, sixth Newcastle man not too far behind the first five.
Meanwhile there was some cut throat competition between Newcastle men in NSRRA group C, "the group of death" as they always say at world cups. This group includes Jason Blount, Rob Ibbs, Bruce Johnson, Dave Ford, Rob Haines, Nathan Walton, Mark Cooper and Melvyn Askey, though at least Steve Bailey has been promoted to B after some very good recent form. Anyway Rob Haines overtook a tiring Dave Ford late in the race to be first for the club in "C".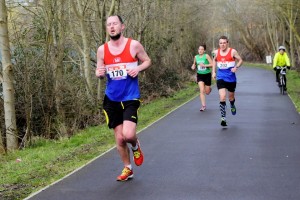 The next group "C" battle was between Rob Ibbs and Bruce. Bruce passed Rob fairly close to the finish only to be outsprinted right at the end of the race, beaten by less than a metre. A good run from Rob, who was over a minute faster than last week at Crewe. It's always frustrating to be beaten on the line but perhaps Bruce shouldn't be too disappointed having raced hard the previous three weeks and also having had a hard Yorkshire training week including ascending three of the hardest climbs in the country on the same bike ride.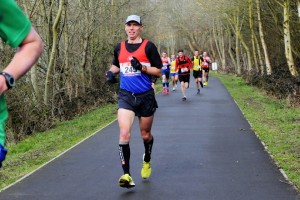 Melvyn Askey ran despite suffering from a painful knee injury and Nathan Walton was only just recovered from an illness. With a bit of luck they'll both find form later in the season to join in the group "C" battles.
Charles Larsson ran well to get his best 10k time for a few years. John Alcock had another good run, after a 10k pb last week. Philip Wilshaw had a great run, knocking 5 minutes off his time on this course last year and getting a 10k pb. Carl Martin was happy with his run, having had to rebuild his training after knee problems. Nigel Symms brought up the rear for Newcastle men with his final run as a 45-49 year old, so happy birthday Nigel.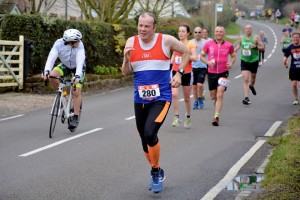 Following the first five Newcastle ladies was Amanda Wood, who picked up a medal as county champion in her age group. There were pb's for Jacqueline Pepper and Sara Crick. Michelle Carruthers was pleased to be only seconds away from her pb, but on a much tougher course. Finally I'd better mention Ruth who's produced great pbs in the last two weeks, in the Stafford half and Crewe 10k, that I haven't written reports for. This week she incorporated the race into a an 18 mile training run, most of the miles done prerace, so no pb this time.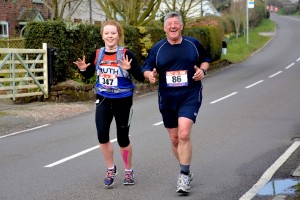 Prizes for the winning ladies team, Rebecca Twardochleb, 3rd lady, Lindsay Dixon first V40 and Tim Twentyman first V50.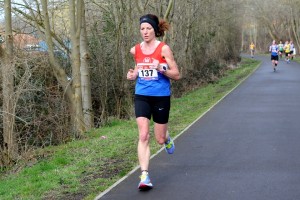 As the race incorporated the Staffs 10k road championship there were also medals for Rebecca and Tim as well as Amanda Wood and Leon Bailey (third man overall).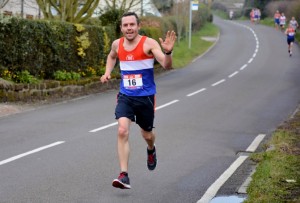 Well done Jason Blount for organising a very successful race, with lots of positive feed back from visiting runners. Thanks to all the marshalls, club house cleaners, pre and post race, and other volunteers.
Thanks also to Bryan Dale, whose photos I keep using.
Sorry those that didn't get a mention. I originally used results from Run Britain, which didn't have all Newcastle athletes recorded as such, you should at least be in the results now.
Results are here.