A rather belated summary of races on 6th March, the dog ate my memory stick?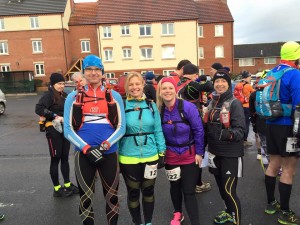 An impressive second place for Martin Bailey at the Millenium Way ultra. The race is a 41 mile race across Staffordshire, Newport to Burton Upon Trent, pretty flat, mostly on trails or along canals. Nevertheless it wasn't all easy going as there was a significant amount of mud. Also completing the race for Newcastle were, Jane Holt, Maria Bailey and Emma Deakes.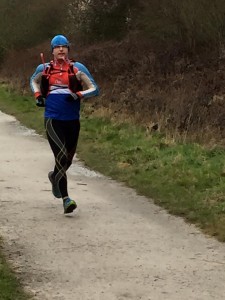 In the Anglesey Half marathon there was a PB for Rachel Degg, who managed to get under the 1:40 mark, finishing in 1:39:49, accompanied by Steve Bailey, 1:39:48. Also competing was Helen Hall, who finished in 1:55:02.
A PB for John Alcock as well, at Cheadle Spring 5, knocking nearly a minute off his 5mile PB set only weeks before at Alasger.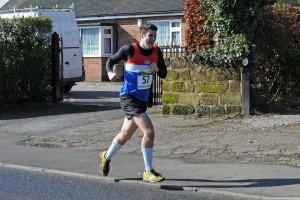 There was still some snow around on the Cloud for Neil Gerrity and Nigel Lee who competed in the Cloud 9 race, finishing in 1:15:58 and 1:40:19 respectively.