This years Staffordshire Cross Country Championships were held on Saturday 6th January at a chilly Sandwell Valley Park, near West Bromwich. The club fielded teams in the U/20, Senior and Veteran Categories with the aim being individual, team honours and potential selection to represent Staffordshire at this years Inter Counties Cross Country Championships in March.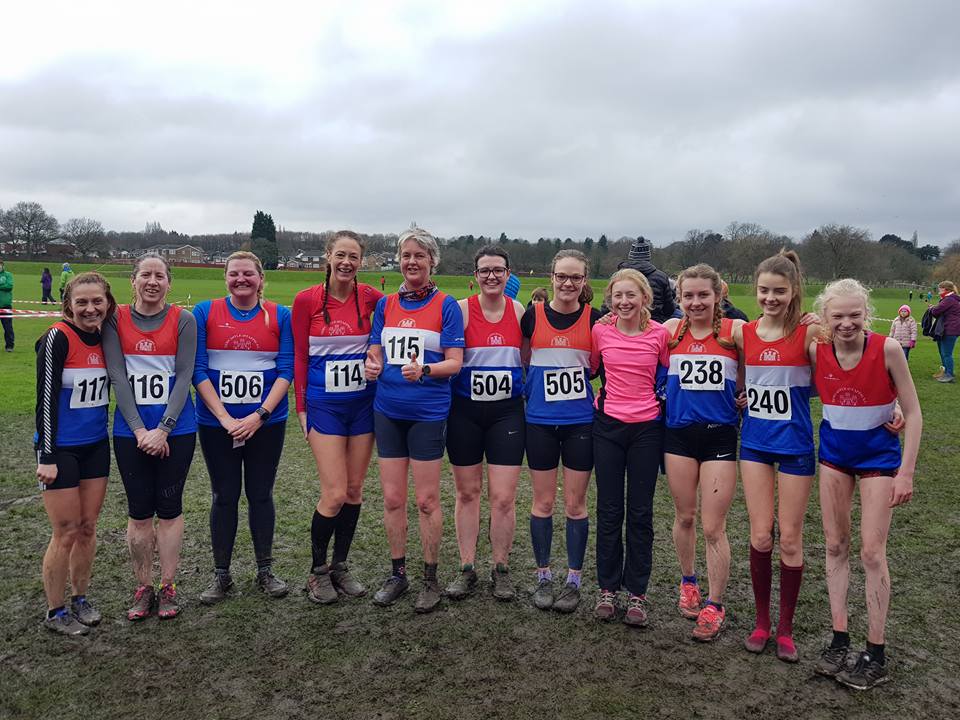 The Senior Ladies race was held over two large, undulating and in places, boggy laps, covering just under 6km. Our team consisted of a mixture of Seniors, Veterans and U/20's all with widely varied cross country experience. Our first finisher on the day was Rebecca Twardochleb (22.29), who as well as securing victory in the U/20's category finished in 5th overall. Next in was Michelle Buckle (23.13) who finished in 9th place overall and was 5th Veteran Women, Grace Ranford (24.21) made the step up from U/17's last year to finish in 25th and 5th U/20 and our final counter was also an U/20 Lauren Charlton (25.33) who finished in 30th and 7th U/20. Carey Dyer (26.11) was 36th and 21st Vet, Hannah Jones (28.21) was 50th, First time Cross Country runner Rachel Trpeski (31.18) was 61st overall and 43rd Vet, Belinda Riley (33.41) was 70th and 49th Vet, Amy Whitehurst (35.29) was 74th and running her first race was Tammy Holmes (37.56) finishing in 78th. Team wise we just missed out on a country medal finishing in 4th just 14pts off a bronze. Our 3 U/20 Ladies won gold in the team event and individually Rebecca won gold.
Congratulations to all the ladies who represented the club and wishing further good luck to Becky, Michelle, Grace and Lauren who have all selected or are being considered for selection to represent Staffordshire in March.
The Mens Race was held over 1 small and 3 large laps covering just short of 10km and was becoming increasingly heavier going after the previous races. Again we had a full age range representing the club and experience ranging from 20 years+ to first timers. Finishing as our first athlete home and also claiming bronze in the U/20's was Ben Meir (35.46) in 24th position and as 3rd U/20, closely followed by Stephen Ratcliffe (36.02) in 26th, Tim Twentyman (37.11) was 35th and 10th Veteran, Ian Baylis (38.05) was 46th. Our next two athletes racing in with fantastic sprints were Jerome Stevens (39.00) and Neil Gerrity (39.01), finishing in 56th (22nd Vet) and 57th respectively. Next in were debutant Pab Maddox (44.47) in 90th and 47th Vet and Mark Cotton (46.18) in 98th and 54th Vet. Our Senior Mens team finished in 6th position.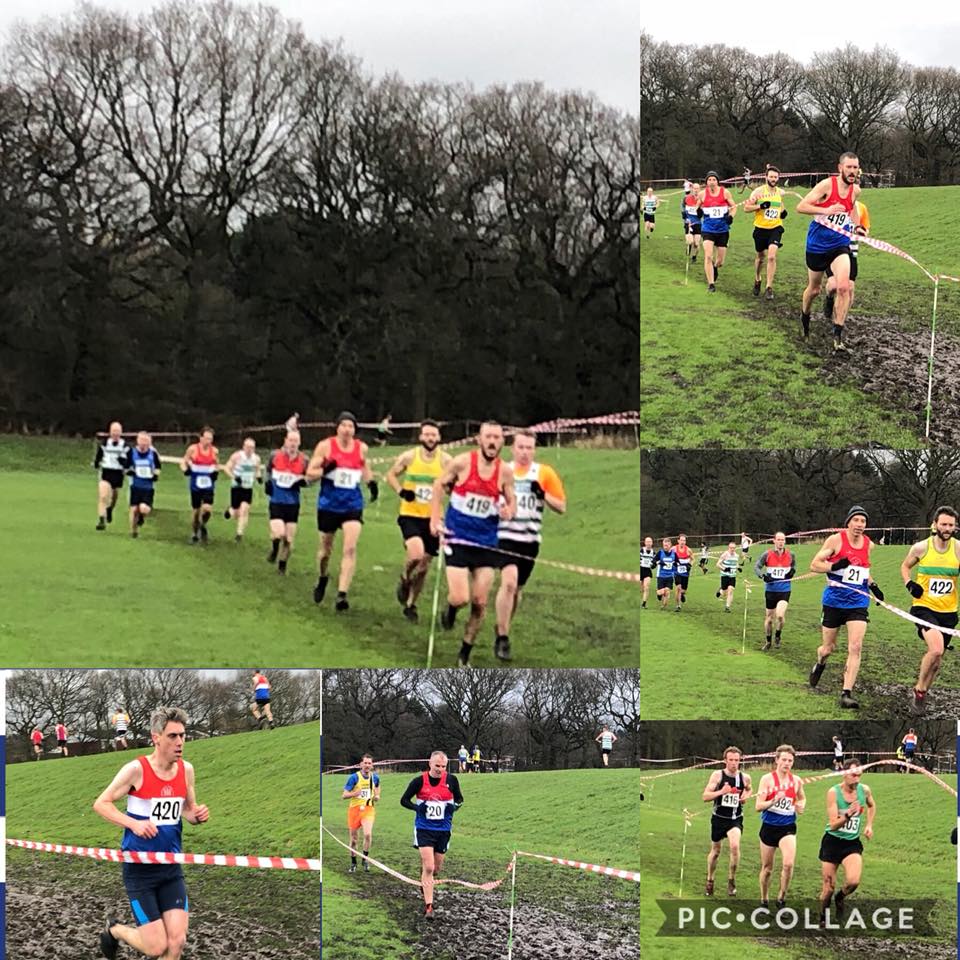 Well done to all the men that represented the club at the championships and Congratulations to Ben Meir who is being considered for selection in the Seniors race at the Inter-Counties.
We also had a further 14 juniors compete at the championships and their report can be found HERE
Thank you to Susan Twardochleb and Vicki Stevens for the photos.
Next club fixture for Senior Men is next Saturday 13th January in the Birmingham and District XC League held at Droitwich High School, WR9 0AA – good luck to all the men as they go for league victory in the A and B Teams!
On the 27th January all age groups are in action again at Wollerton Park, Nottingham in the Midlands Cross Country Championships.