This years Staffordshire Cross Country Championships took place on Saturday 6th January at Sandwell Valley Park, West Bromwich. The club had representation in all the age groups and were rewarded with Individual and Team honours.
The first race of the day was the U/13 Girls and Boys Race held over 1 small and 1 medium undulating laps of approximately 3km. In the U/13 Girls we had Lucy Brownsword competing at her first Staffs Championships. Lucy ran a strong and confident race, finishing in a fine 20th position. In the U/13 Boys we had Jamie Betteley, Charlie Ranford and Joseph Stevens. Joe was our first finisher in 16th position, Charlie was next in 26th and Jamie was 30th which meant the boys just missed out on team medals as they finished in 4th on the day.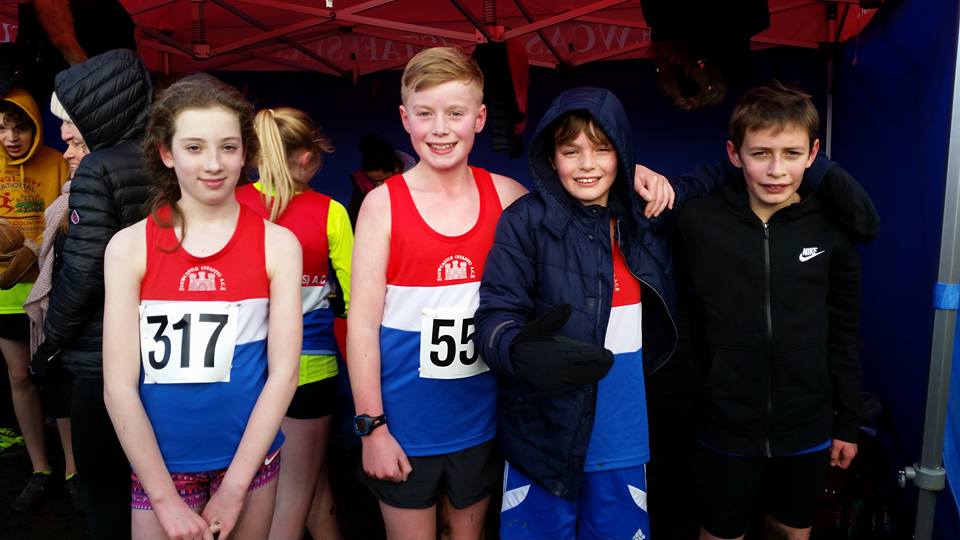 Next up was the U/15 Girls and Boys Race which was 2 of the medium laps covering approximately 4km. In the U/15 Girls we had a great turnout with Scarlett Cotton, Lily Stevens, Poppy Ranford, Misha Twardochleb and Nadine Tomkinson all competing. Our first finisher was Nadine in 7th, Misha was next in 9th, with Scarlett completing the scoring team in 15th. Poppy was 23rd and Lily was 24th. A fantastic team performance by all 5 girls was rewarded by county Silver, beating local rivals City of Stoke by 11 clear points.
In the U/15 Boys race we had just one competitor. Elliot Smith ran a really strong race to continue his current excellent progress to finish in a great 5th position, he finished just 20 seconds off a county medal!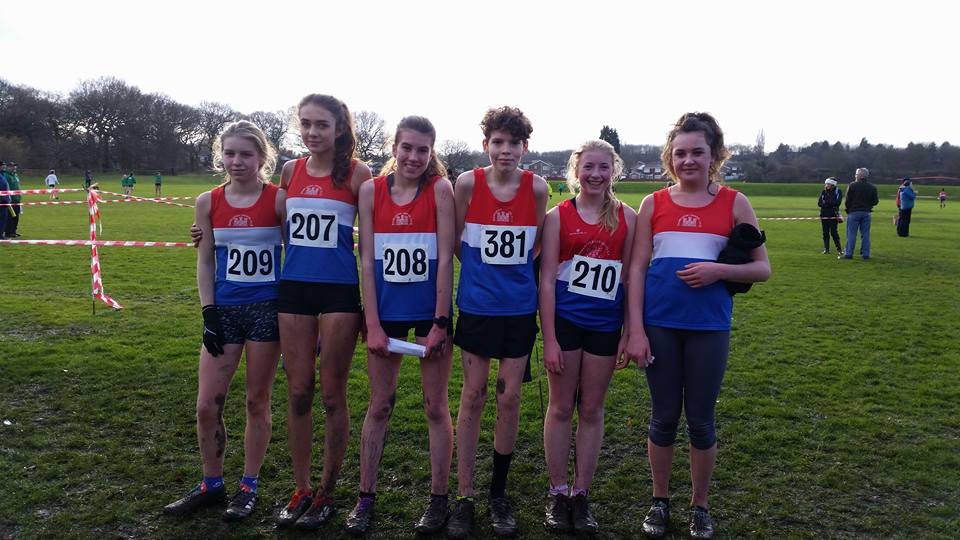 The next race saw the U/17 Ladies, U/17 Men and U/20 Ladies all competing in the same race against the Senior and Veteran Ladies over 2 large laps (approx 6km). In the U/17 Ladies race we had Elizabeth Clarkson and Alex Oakley. Lizzie was running her longest xc race to date but having finished in 21st last year in the age group below showed how much she has progressed by taking on the older athletes and finishing in a clear 4th position, just missing out on individual bronze. Alex also improved on her position last year to finish in 13th position and in the top 50 in the combined race.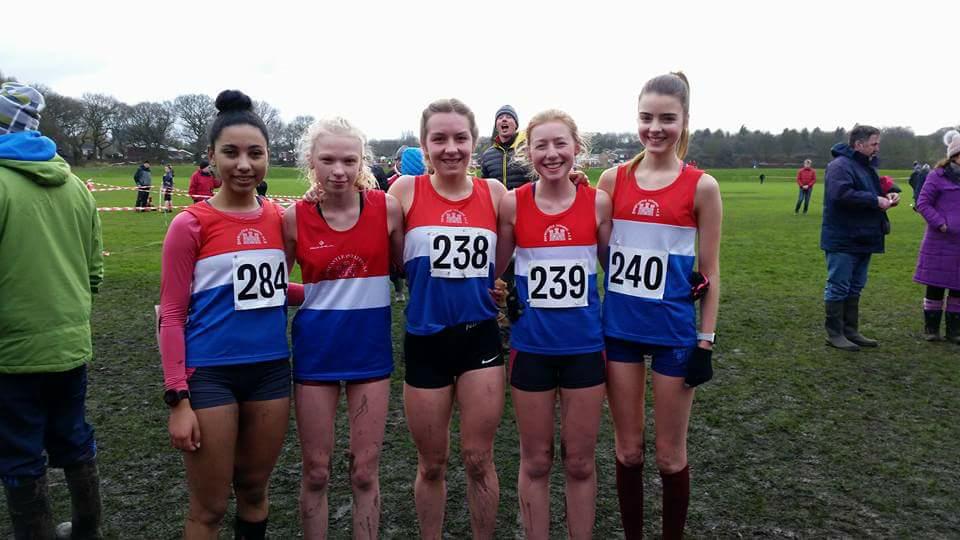 In the U/17 Mens race injury, illness and bereavement severely affected our team but we still had two athletes competing with Lewis Nagington and Jacob Droogmans finishing in 9th and 10th positions respectively. Well done to Lewis and Jacob and wishing a speedy recovery to Jordan.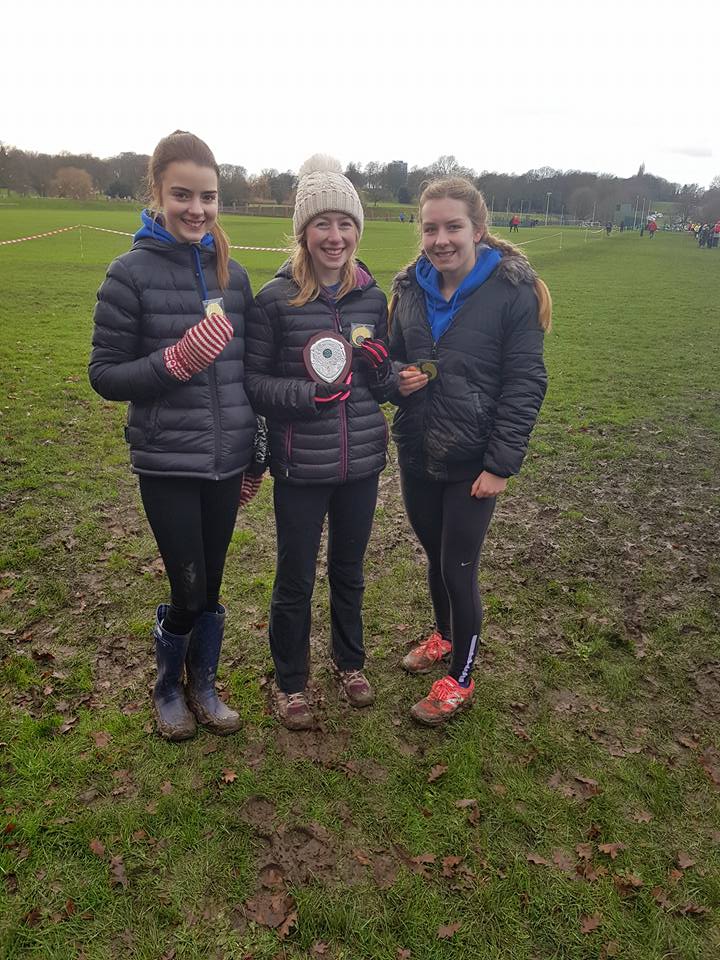 In the U/20 Ladies race we were reduced to just 3 competitors with Sophie Goodfellow missing out due to illness, get well soon Sophie. Rebecca Twardochleb once more took on the seniors and in finishing a great 5th overall was a clear winner of the U/20's race, claiming county gold in 22:29. In her first year as an U/20 Grace Ranford ran a superbly paced race to finish as 5th U/20 and 25th overall. Our third U/20 was Lauren Charlton who also had a great run finishing as 7th U/20 and 30th overall. The U/20's were rewarded with Team gold, beating Cannock and Stafford by just 1 point.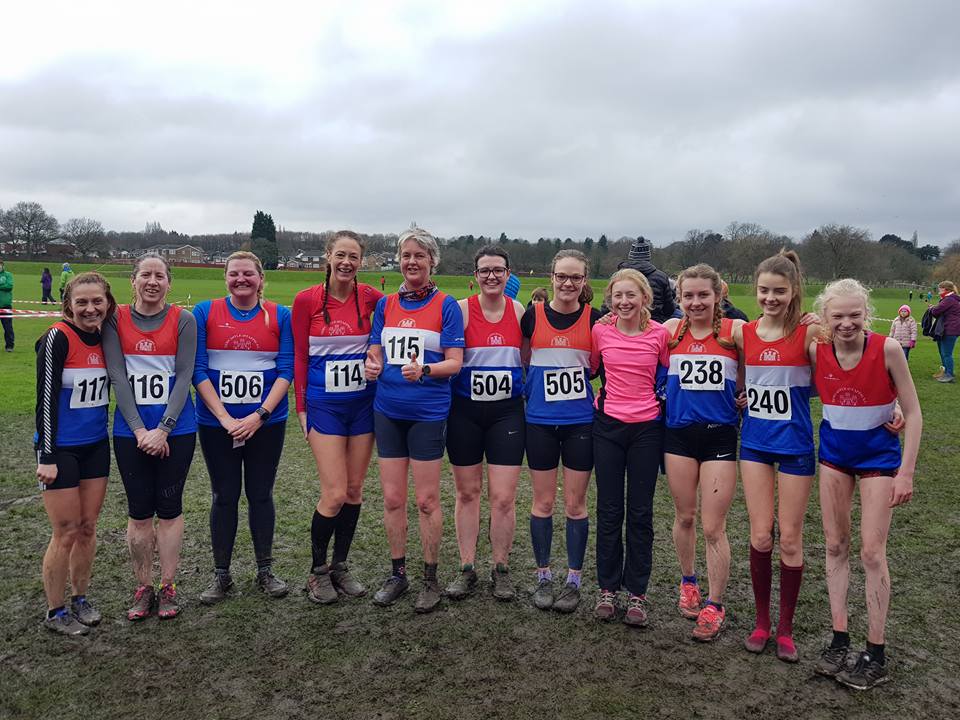 The U/20 Men ran in with the Senior and Veteran Mens race over 1 small and 3 large laps (approx 10km). Our sole competitor was Ben Meir who once again showed good form to finish in bronze position in the U/20's and 24th Overall and as our first finisher in the mens team, helping our men to 6th place.
A further reward for high places in this race was selection or consideration to represent Staffordshire for the upcoming Inter Counties Cross Country Championships to be held at Loughborough on Saturday 10th March, so further congratulations go to all 10 Juniors; Nadine, Misha, Elliot, Lizzie, Lewis, Jacob, Becky, Grace, Lauren and Ben – good luck from us all at the club.
Full results can be found HERE
Seniors Race reports can be found HERE
Photos courtesy of Susan Twardochleb and Nicola Brownsword