Several of our young athletes took part in the Midlands Cross Country Relays held at Wolverhampton on Saturday. The juniors all competed over a 3km loop of the Aldersley leisure village course.
In the U/17 Mens race we did not have a complete team due to injury but Lewis Nagington and Jacob Droogmans both had great runs, with Lewis recording 10:53 and Jacob 10:52. This meant that when they had completed the second leg they were in second position, just six seconds off the lead of Notts AC.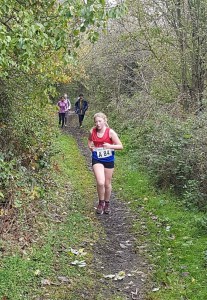 In the U/13 Boys race our team of Charlie Ranford (14:36), Joseph Stevens (13:37) and Jamie Betteley (14:03) all had strong runs to finish as the 7th best team in the Midlands.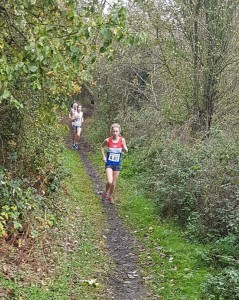 In the U/15 Girls race we had two teams with Misha Twardochleb (13:12), Nadine Tomkinson (13:06) and Scarlett Cotton (13:49) all running strongly and  finishing just outside the medals in 4th position. Whilst our second team of Poppy Ranford (16:14), Lily Stevens (16:48) and Zara Hadden (15:58) showed what great depth we have in this age group, finishing in a fine 10th position.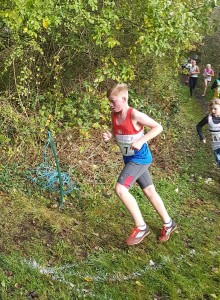 Congratulations to all our juniors who took part, once again another set of fantastic results. Thanks to Jon Ranford, Tim Sharman and Jerome Stevens for the photos.
Our Seniors also competed and their report can be found HERE.