NSCCL Race 2 @ Stafford Common 26th October 2019.
We had a great turnout of Newcastle (Staffs) AC runners enduring what was a wet and
muddy day on the common.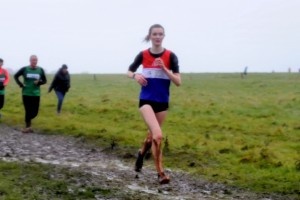 In our Junior, Senior and Veteran womens team we had 27 ladies running on the day,
Brilliant participation by all – Thank You.
First over the line and winning lady was Junior Woman Sophie Goodfellow (20.55) Excellent running Sophie, well
done, following on was Rebecca Twardochleb in 3rd (21.19) also running a great race, well
done. In our next position was Michelle Buckle in 18th (23.34), 27th Lindsay Dixon (24.23), 33rd
Sarah Bayliss (24.58), 35th Catherine Bridgewater (25.02), 41st Lisa Ho (25.22), 51st
Maxine Bickerton (26.12), 58th Olivia Cunningham (27.14), 59th Hannah Jones (27.23), 63rd
Jade Watson (27.34), 64th Rachel Wakefield (27.38), 73rd Jan Cassidy (28.15), 85th
Cheryl Everard (29.02), 86th Pascal Wrigley (29.07), 89th Helen Ranford (29.21) Michaela
Cunningham (30.00), 98th Julia Bridgewater (30.04), 111th Susan Twardochleb (30.57),
117th Sharon Tomkinson (31.45), 119th Belinda Riley (31.57), 146th Rebecca Siery (34.33),
148th Kerry Taylor (34.49), 159th (35.51), 169th Stephanie Nagington (37.29), 171st
Rebecca Stokes (38.00), 184th Julia Bailey (41.05).
After 2 races we are 1st in Division 1 with 80 points overall.
Well Done Everyone, some great running by you all See you all at Parkhall for our third
amazing cross country race.
We move on to the Junior Senior and Veteran men's race where again we had all of 25
members running, a great turnout – Thank You.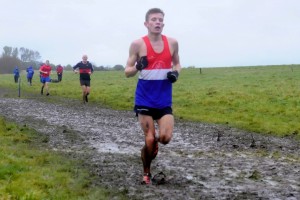 Lewis Nagington was our first finisher, with the Junior Man coming in a fine 8th position (28.06) Fantastic running in
your first year with the Seniors, well done Lewis. Next was 33rd Matthew Basnett (30.05), 34th
Tim Sharman (30.10), 36th Ian Bayliss (30.13), 38th Jacob Droogmans our 2nd JM (30.27),
39th Andrew Walker (30.29), 45th Benjamin Meir (30.53), 49th Ben Brereton (31.06), 56th
Scott Zikmanis (31.43), 61st Jordan Nixon our 3rd JM (31.56), 66th Craig Taylor (32.13)
118th Andrew Brownsword (34.52), 119th Jon Ranford (34.53), 123rd Martin Bailey (35.04),
131st Karl Everard (35.47), 137th Neil Gerrity (35.53), 139th Stuart Cassidy (35.58), 143rd
Mark Cotton (36.10), 145th Matthew Robinson (36.16), 176th Pab Maddox (37.54), 183rd
Will Chung (38.32), 184th Matt Way (38.55), 193rd Mark Kelsall (39.39), 221st Kevin
Davison (41.38), 248th Chris Roberts (54.35).
We are in 2nd position of Division 1 with 389 points overall.
Well done gentlemen fantastic running – Let's see you all at Parkhall for more Cross Country
running on Saturday 16th November.
Report by
Sharon Tomkinson
photos courtesy of Brian Dale – www.racephotos.org.uk